This was my first New York City wedding of the year and was it ever fun. I love New York! First of all I have a fashionista alert for all you shoe lovers out there. Check out these Manolo Blahniks! I had to pay homage to these feathery wonders! Paired with a lush Vera Wang Lux gown Kimberly could not have more stunning! Prior to their wedding at Tribeca Rooftop we drove up to Central Park for some really lovely couple pictures. The weather was perfect and everyone was out and about in the park. What fun! Stay tuned for their ceremony and reception at the super cool Tribeca Rooftop.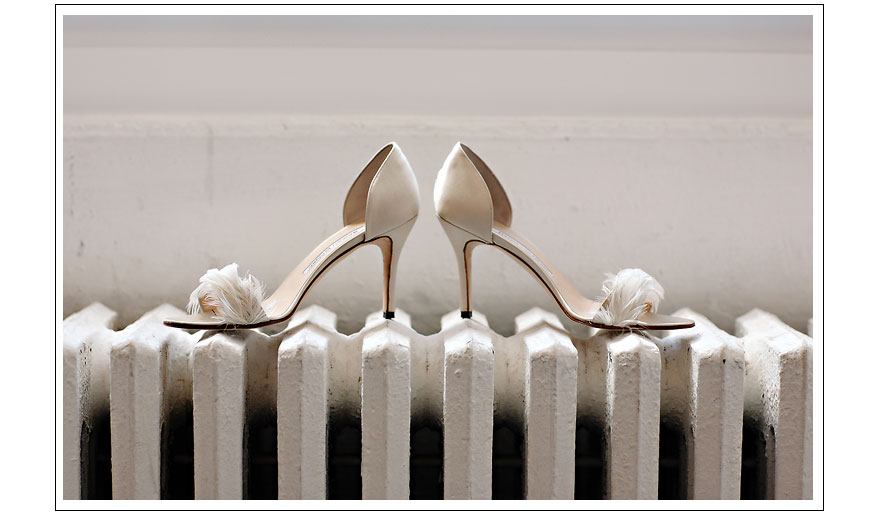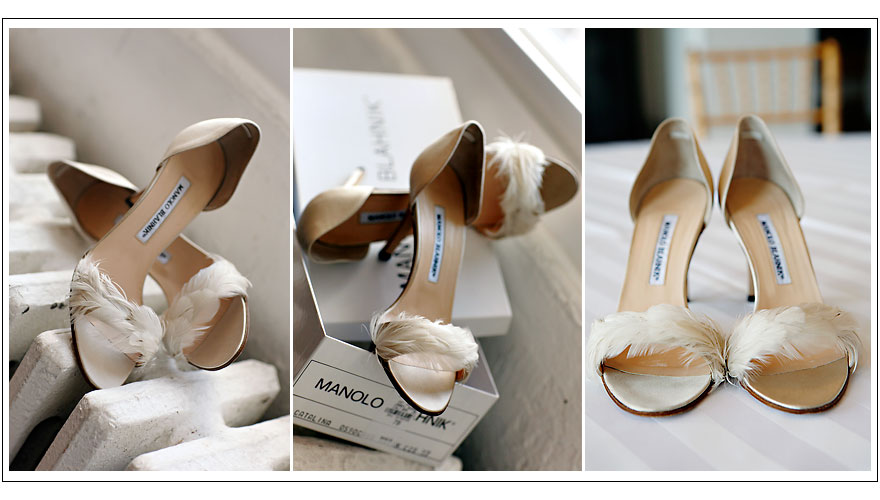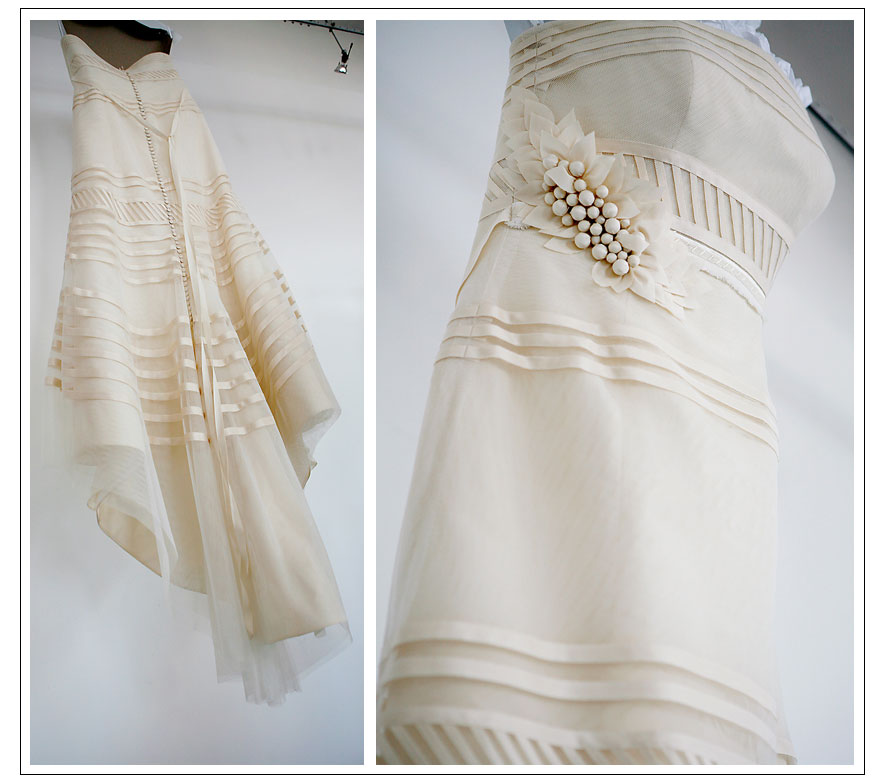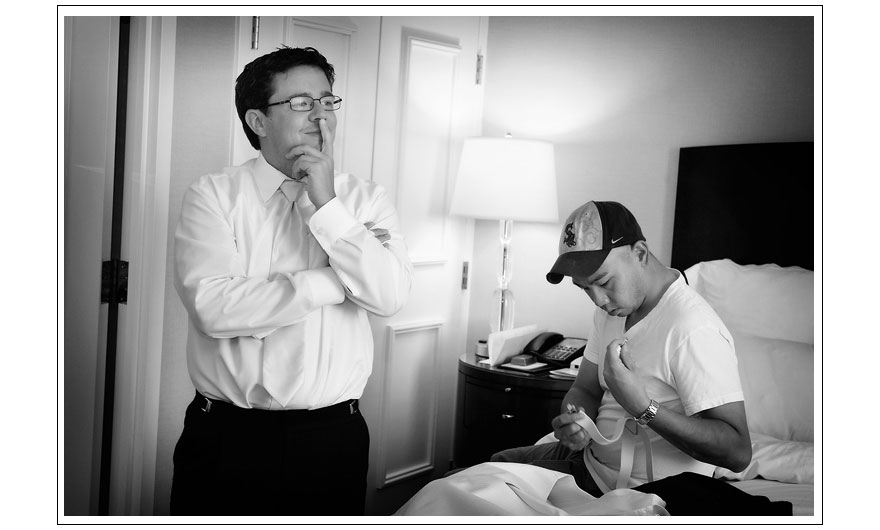 I love the grooms expression that my second shooter Jessica so perfectly caught!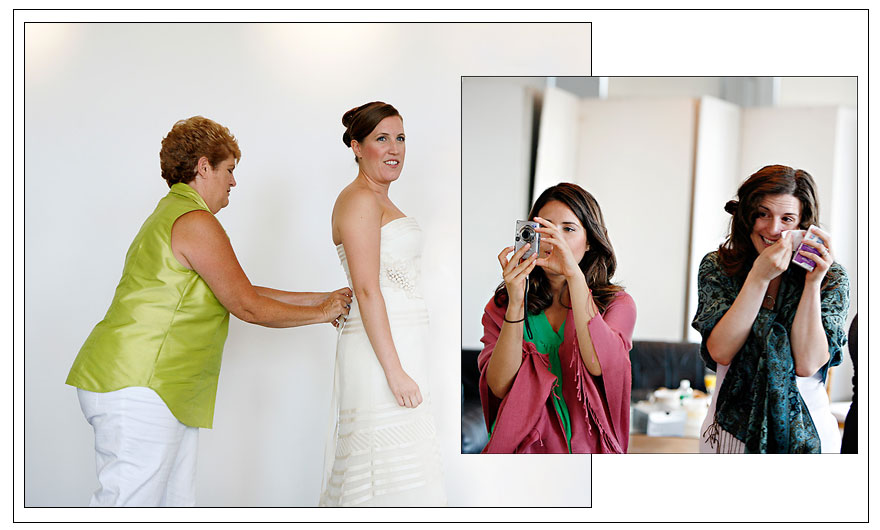 As far as bridesmaids go, there is usually a crier and a photographer!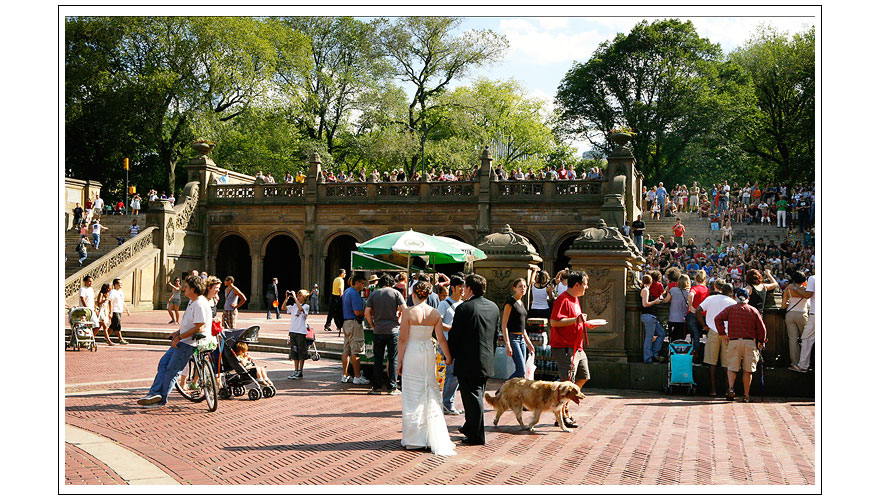 I think everyone from New York was out on this beautiful Saturday afternoon. I think this image really says New York!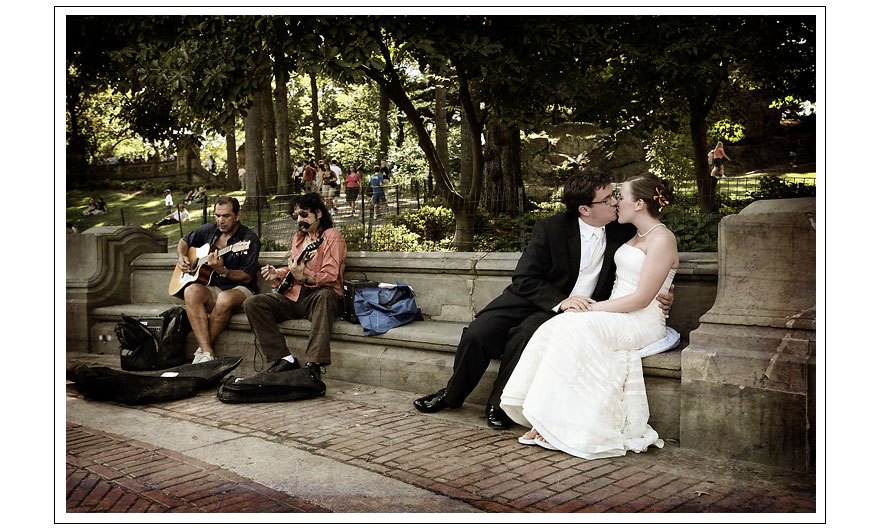 Brian and Kimberly had a little serenade by these street musicians.