Well, leave it to New York to have the perfect backdrop billboard for wedding portraits. On our way down to Tribecca from Central Park we passed through the meatpacking district, known for its graffiti and billboards we found this perfect signage. I love I heart! I love photographing weddings in loft spaces like Tribeca Rooftop. They are a blank slate and become what the couple wants it to be. Always uniquely their own! It was beautiful how the setting sun glowed through the large loft windows during their ceremony. The loft space took on almost a country charm during the reception.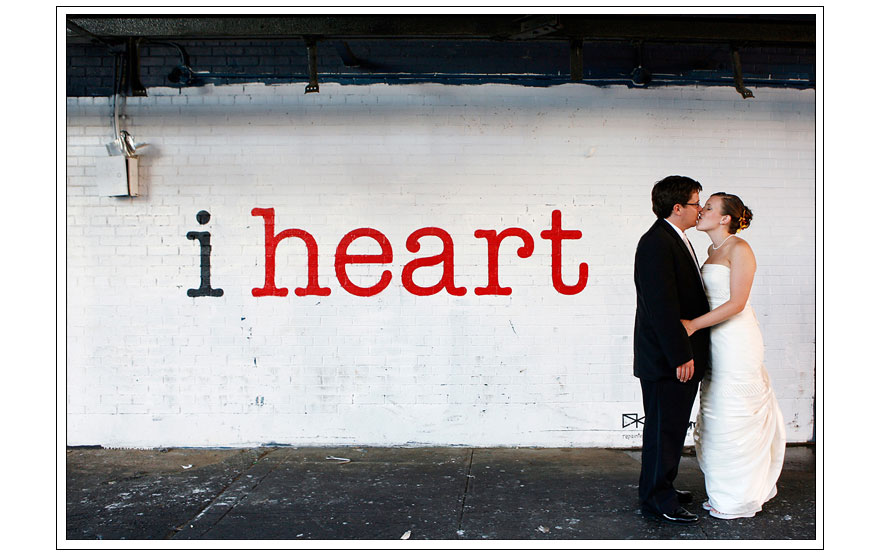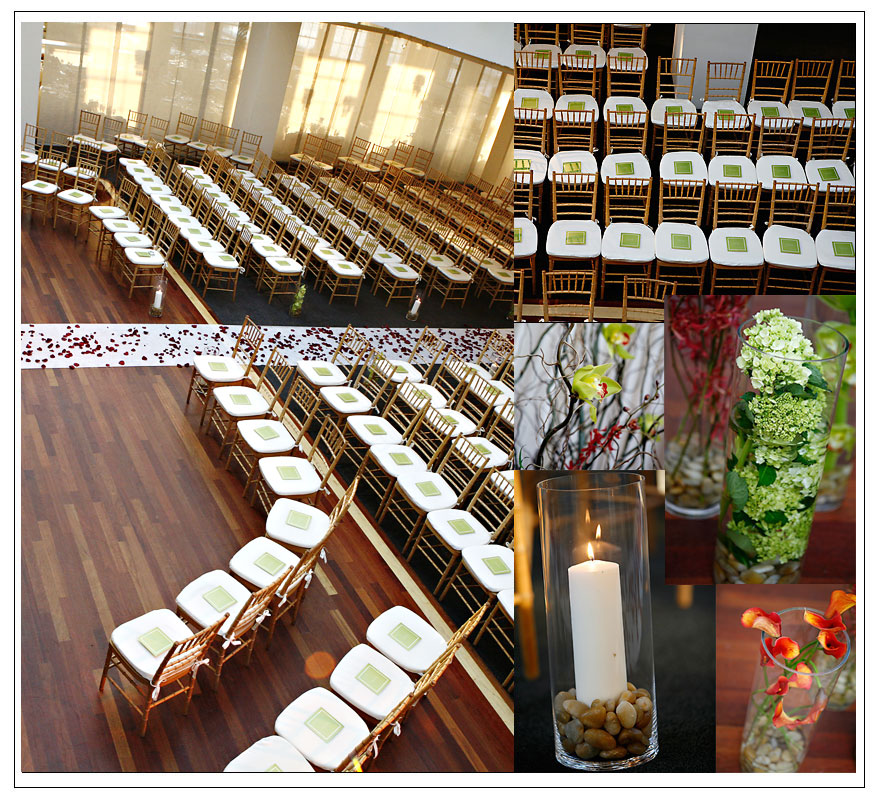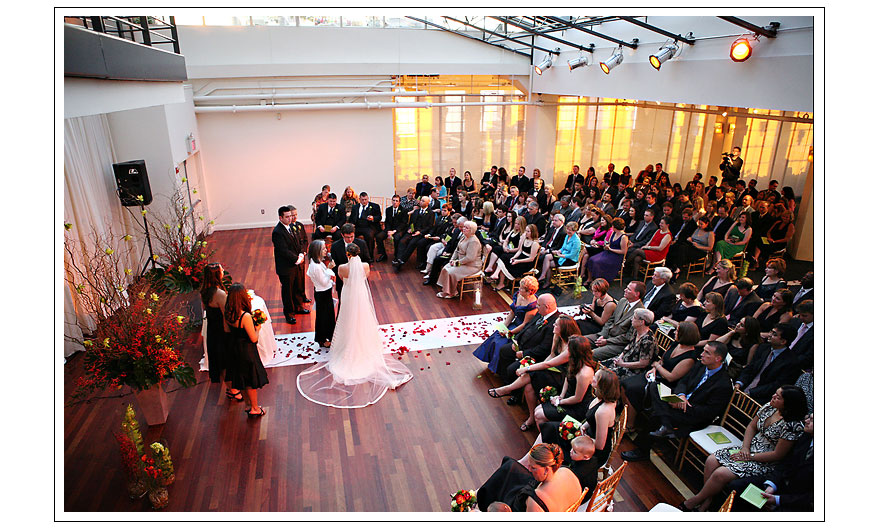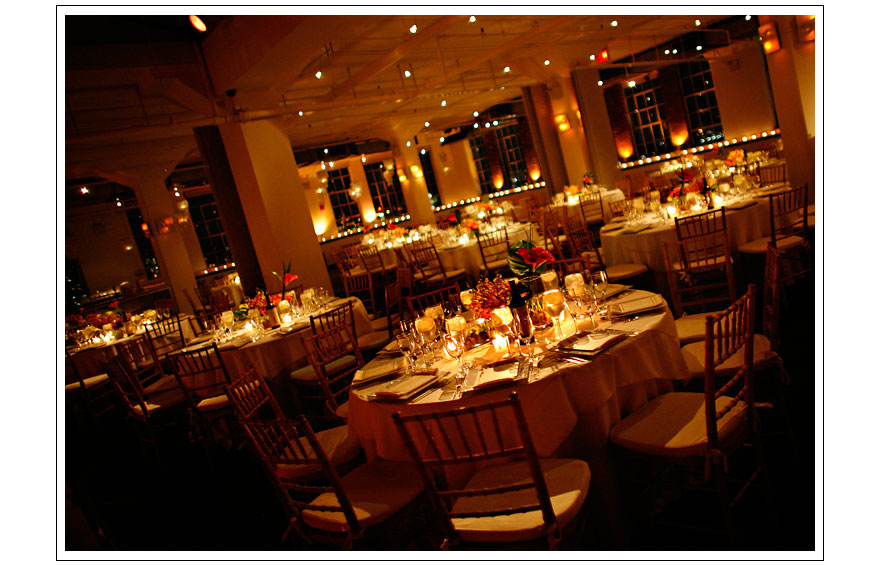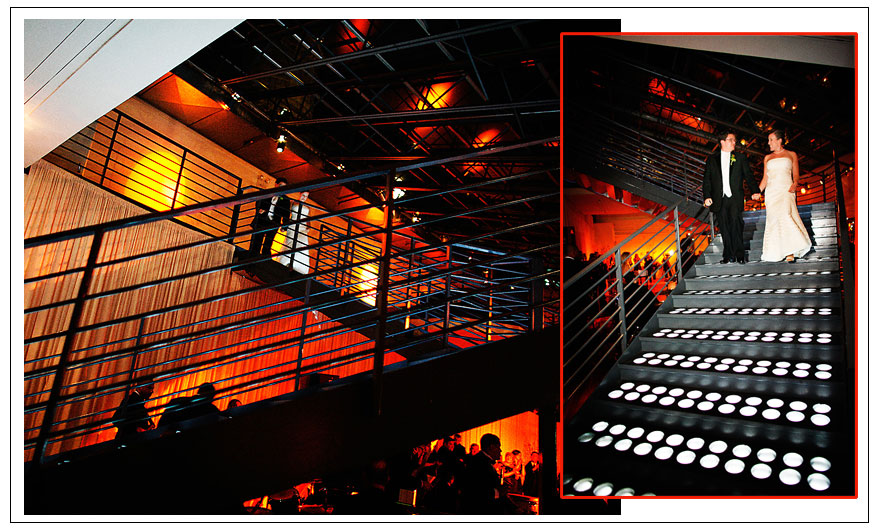 What a magnificent entrance. I love the way the stairs are lit from beneath. Great effect.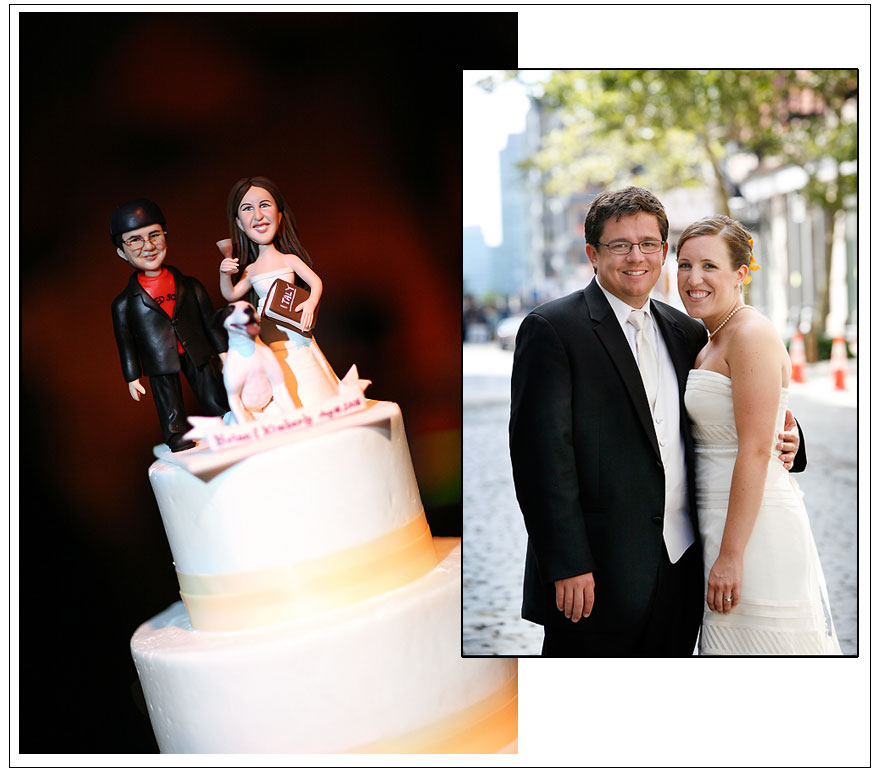 Is this not one of the most amazing cake topper you have ever seen. They wanted to include their dog Delilah in the wedding so why not put her on a cake. Do you think it looks like them?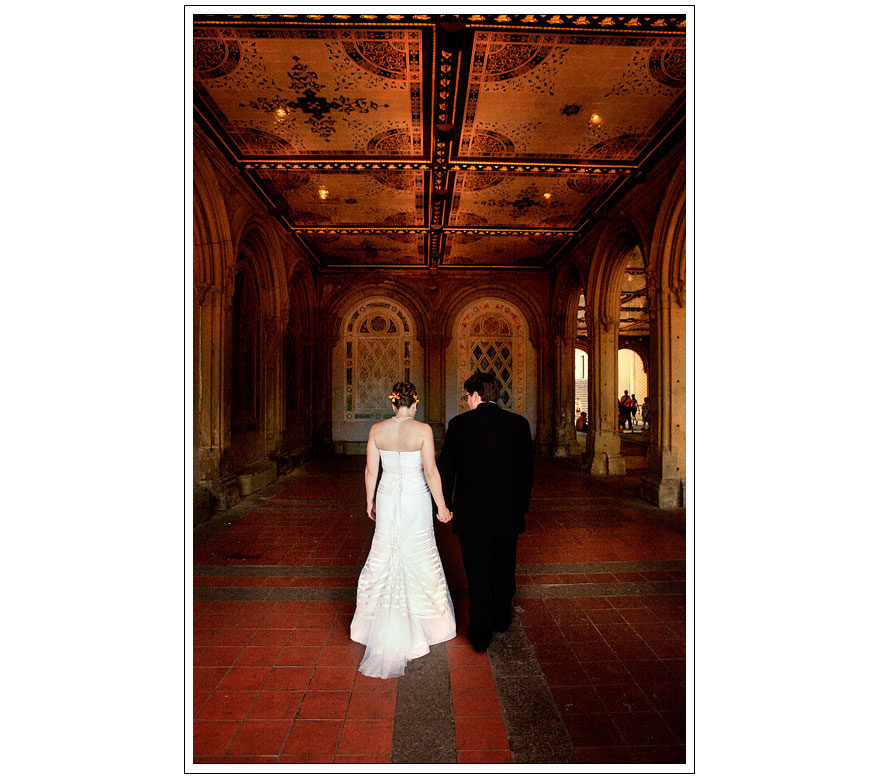 A final image from Central Park taken earlier in the day.