As I said, I'm definitely going to have to do more than two parts of Beka and Jesse's amazing day. As a certified "fashionista" and a brilliant event planner, Beka had so many stellar details to her day (and you know how I love the details)! She set the stage with pink French Macaroons in a tiered tray for family, friends (and photographers) to munch on. It brought me back to my summer in Paris. As you will see, her day was filled with casual elegance with a splash of Paris! What's not to love about her Monique Lhuillier gown made with the most delicate of tulle? Beka had it customized by Suky Occasions in Ardmore, PA. The bottom half of her gown could separate for a new look later in the evening! LOVED IT! She paired her gown with a pair of outrageously beautiful feathery Christian Louboutin shoes. I once again had to pay homage to these feathery wonders (I can't help myself). Her sister wore the feathery Manolo Blahniks that I adored at a wedding in August. Fashionista sister award!! Beka's hair and makeup was done by none other than Claudia Seyler. I loved the modern day Marie Antoinette hair. Beka pulled it off so beautifully! Let's not forget Bekas' husband to be, Jesse, who wore Giorgio Armani. The couple decided to meet ahead of time to do couple portraits so they would be free to enjoy all the many events of their day. Stay turned for their couple portraits!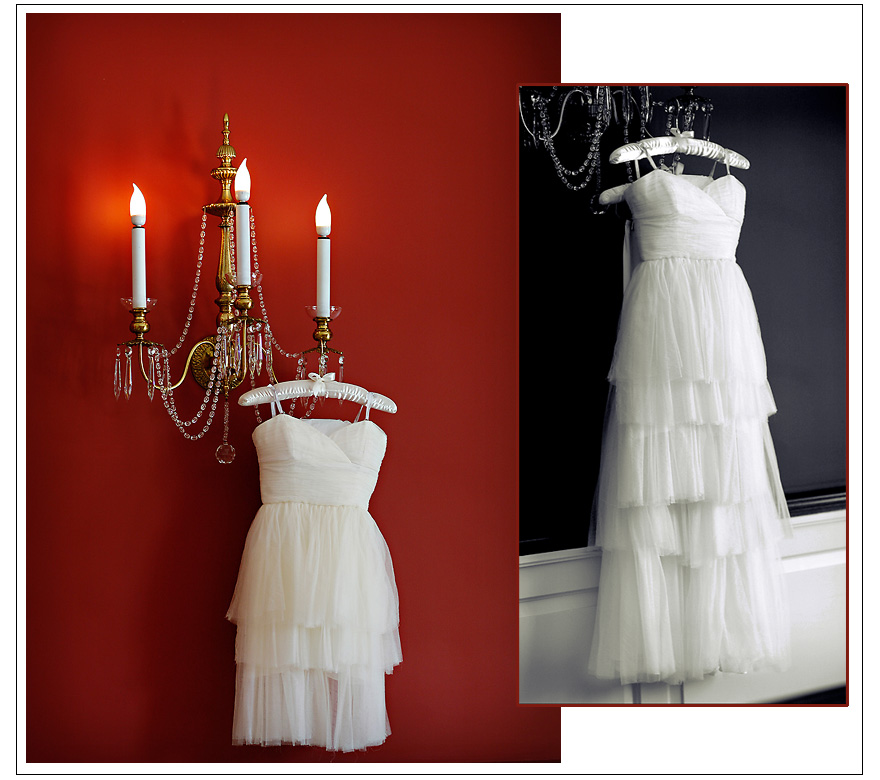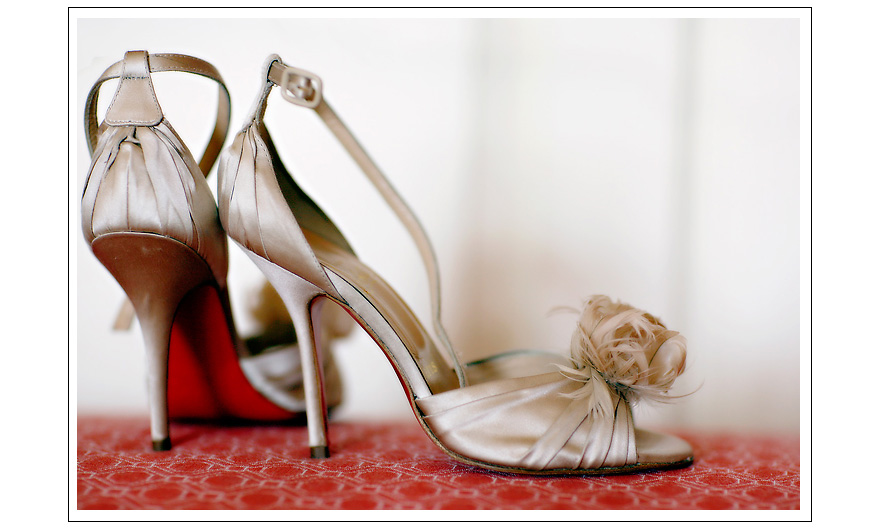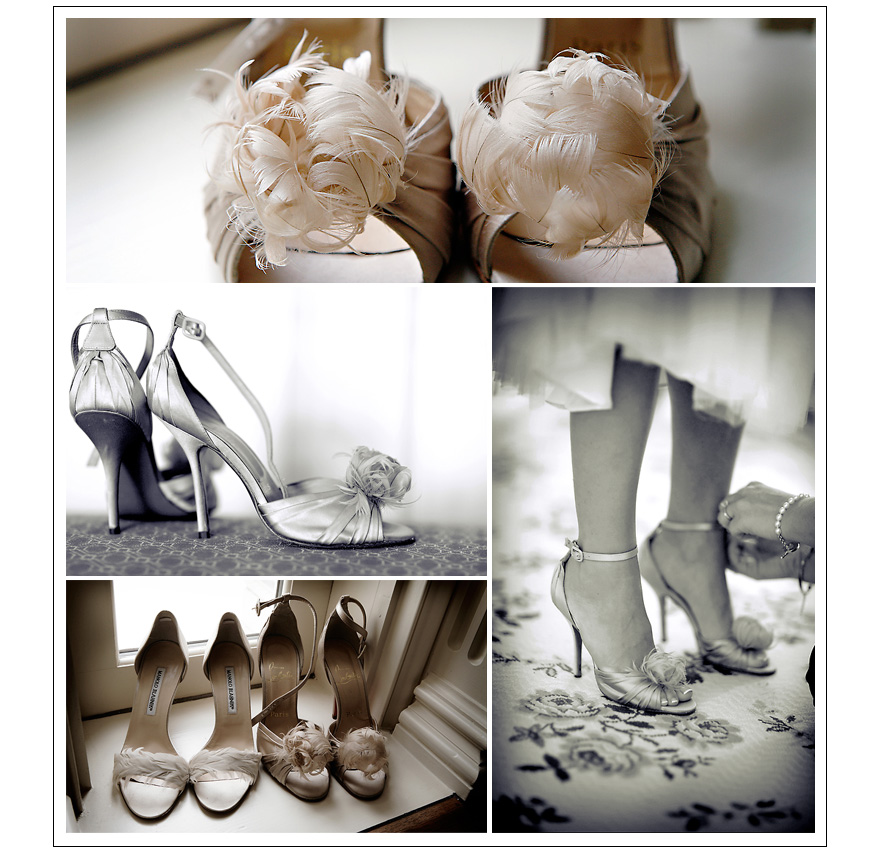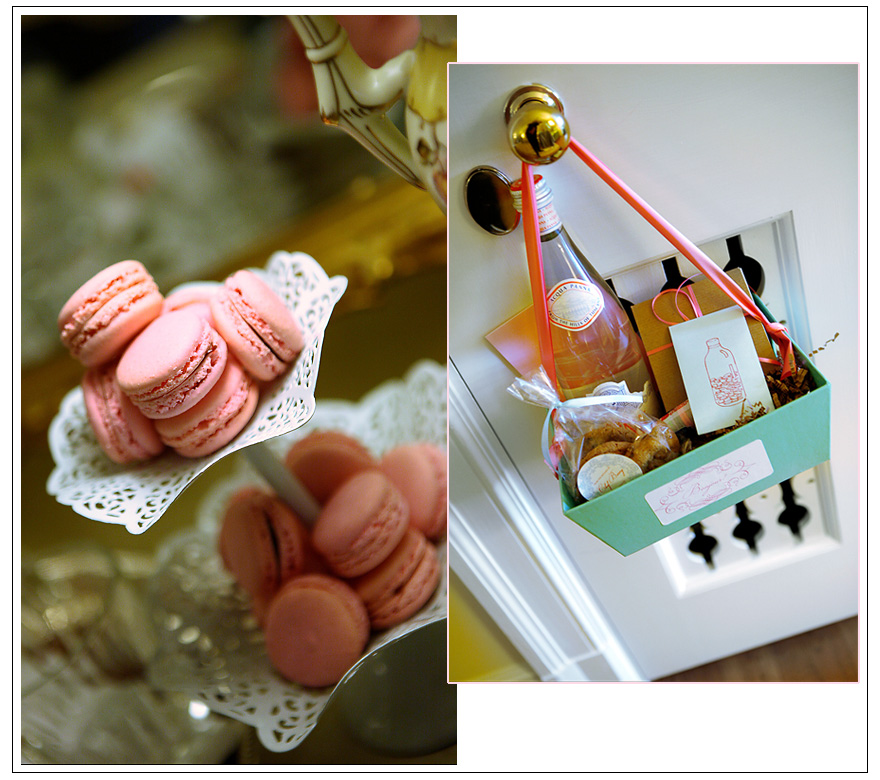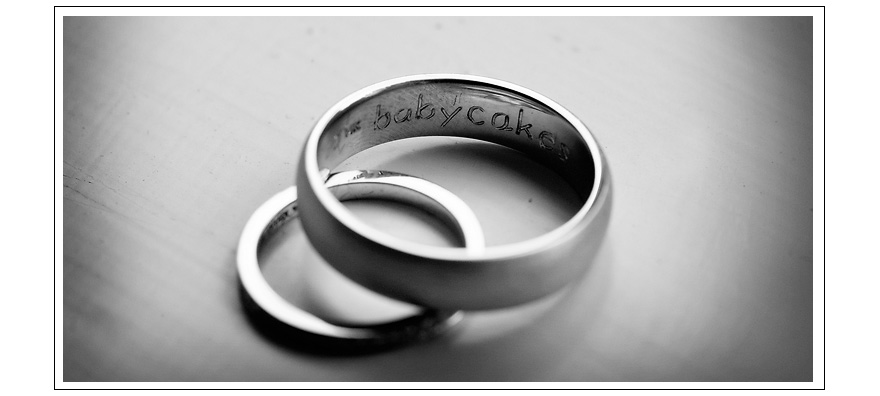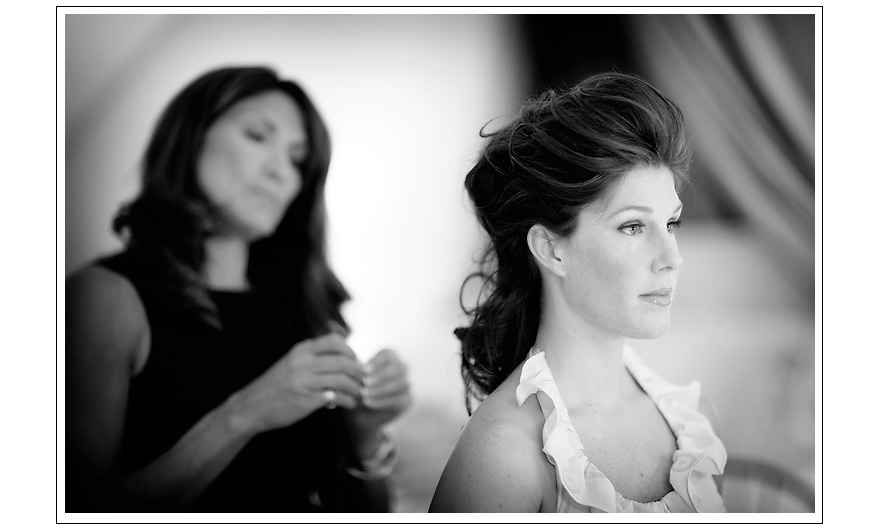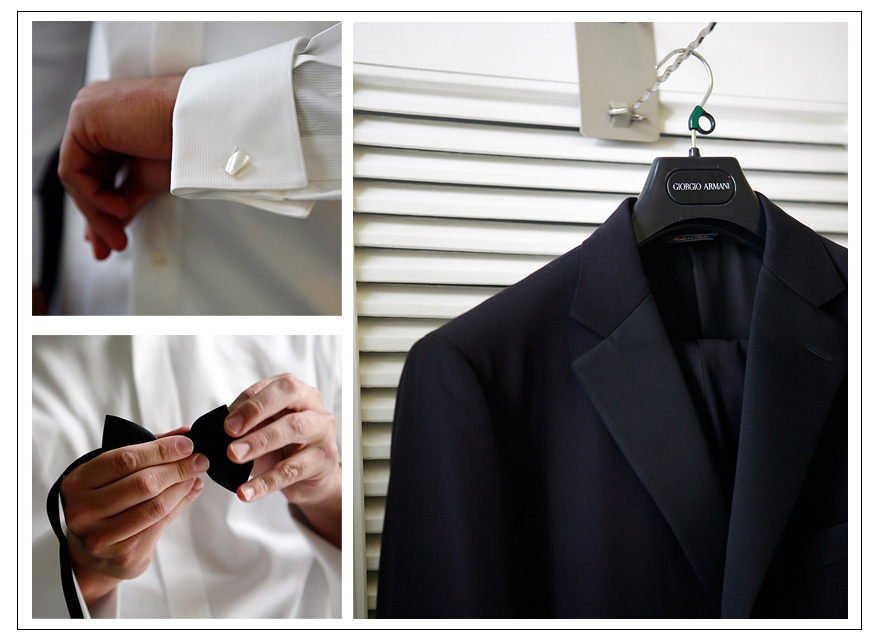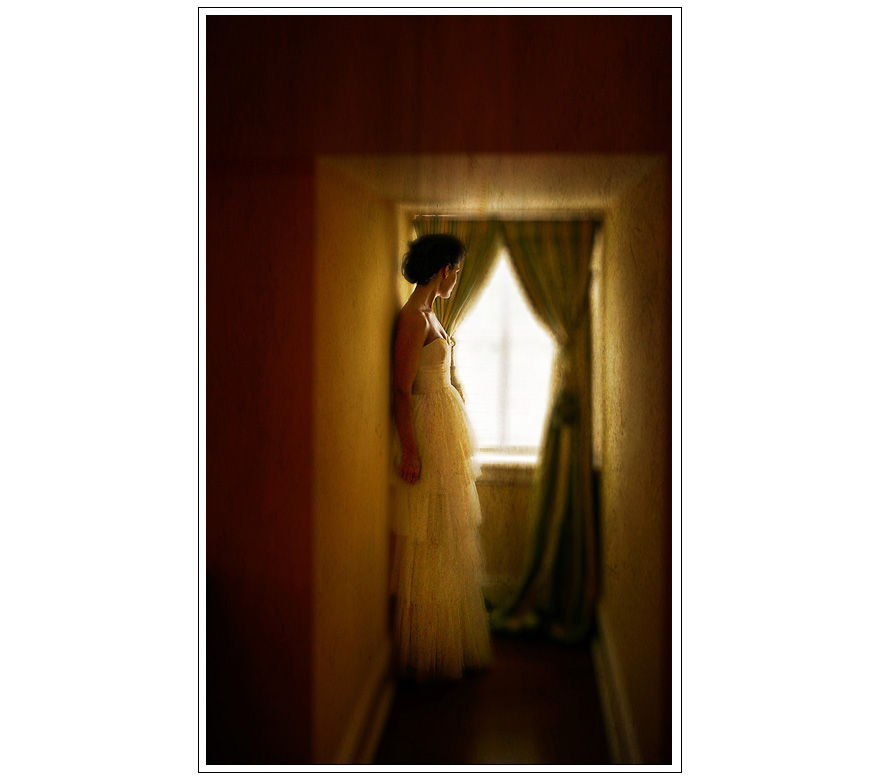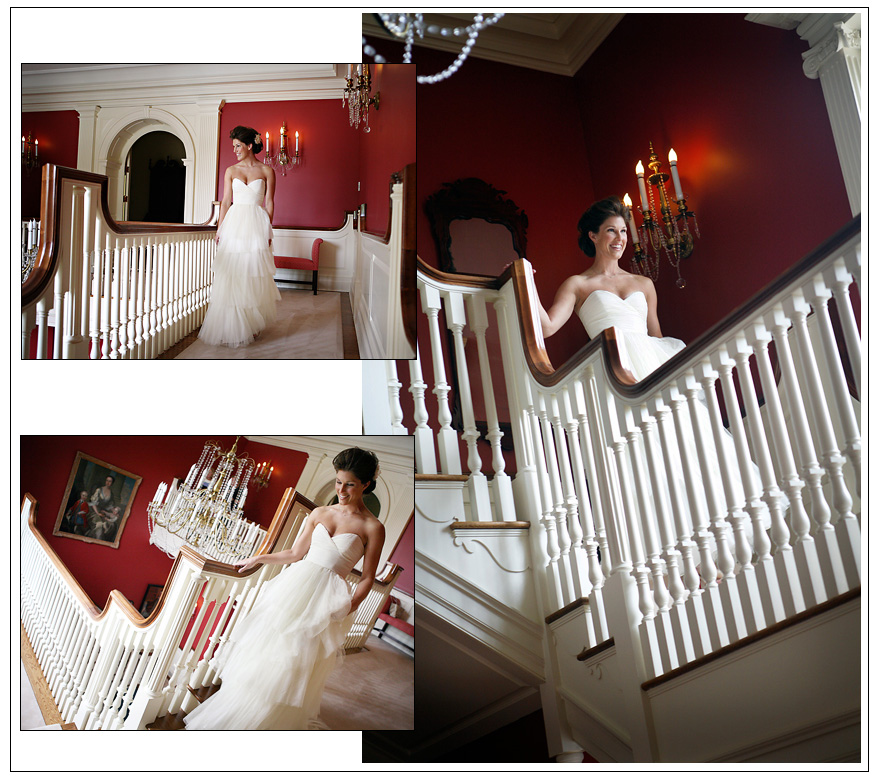 I had Jessica and Megan also photographing the day. It was so great to have three perspectives as Beka made her way down the winding staircase to see Jesse.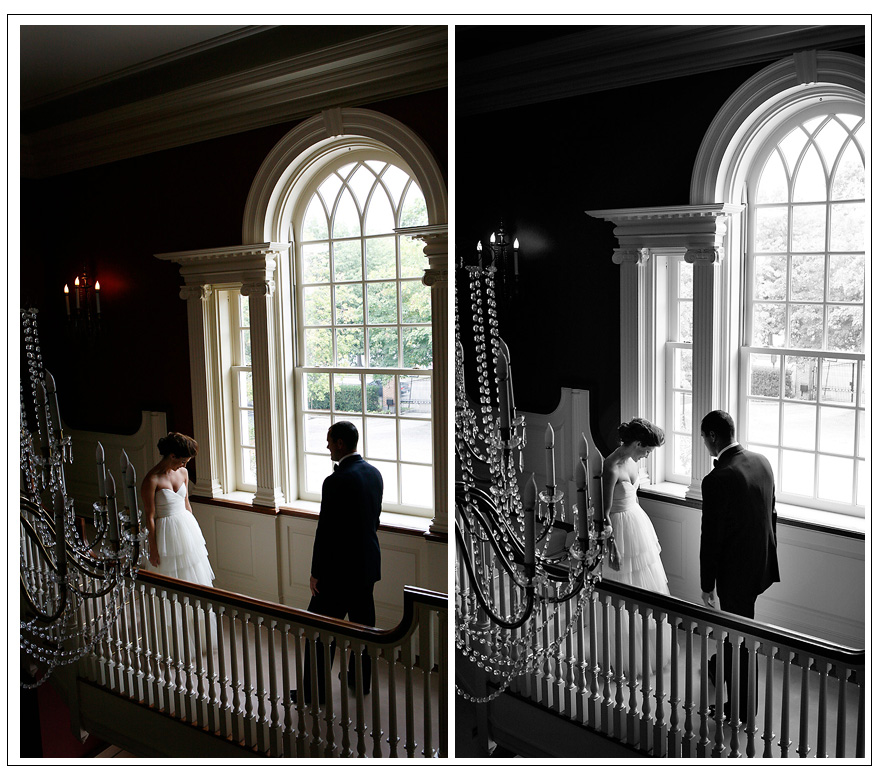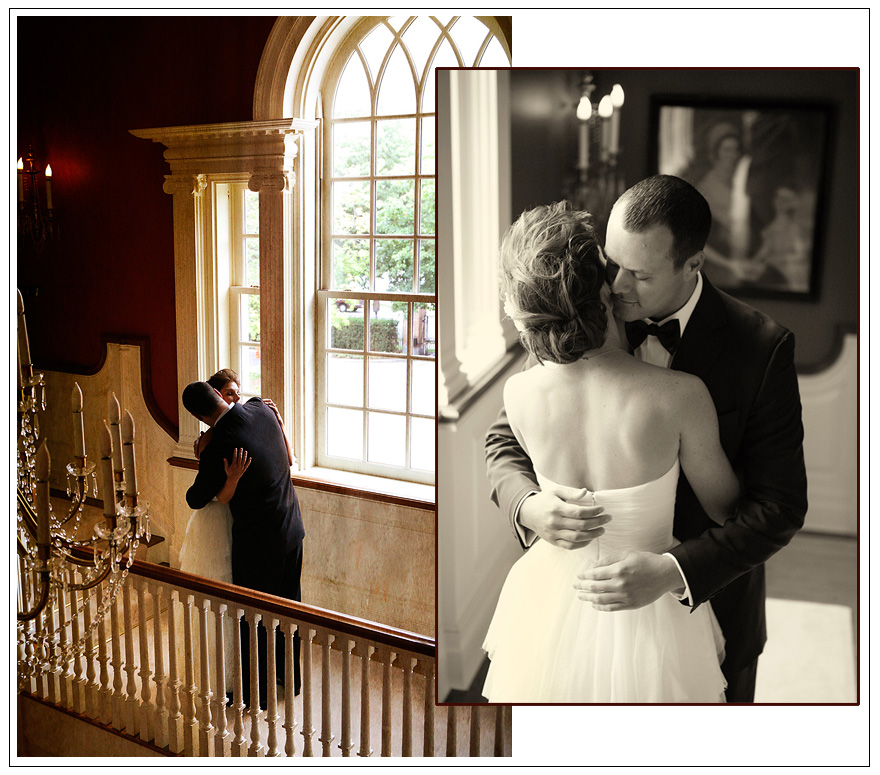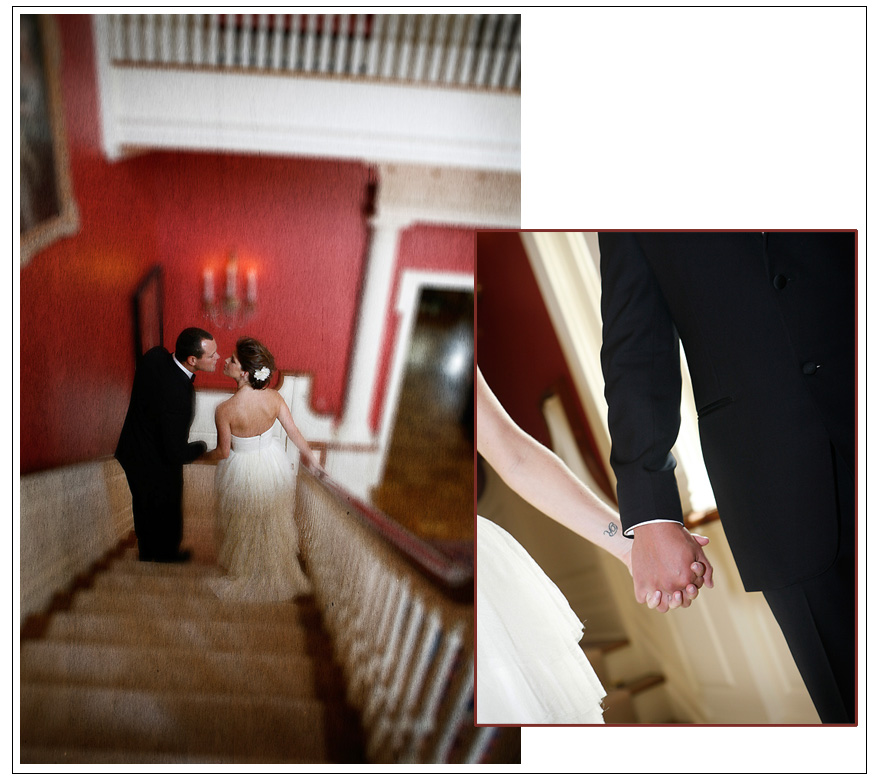 The couple are off to their have a few couple portraits taken. Probably the only time alone of the day!