After their portraits Beka returned to her room for Claudia to put on her birdcage veil. How lucky can I be? My second birdcage in a month!!! Her father came to her with a printout of the weather radar (and it did not look promising). Sadly, she had to make a call to have has ceremony inside the Governors residence instead of the rose garden. With Style Creative, Beka has been an event designer for years and her creation was so full of country charm that I do not feel it took away at all from the mood she wanted to create. I always tell my couples it's not about the weather and I believe Beka and Jesses wedding is a perfect example of the. JUST CHARMING! Stay tuned for the reception with the amazing flowers of Nancy Saam Flowers!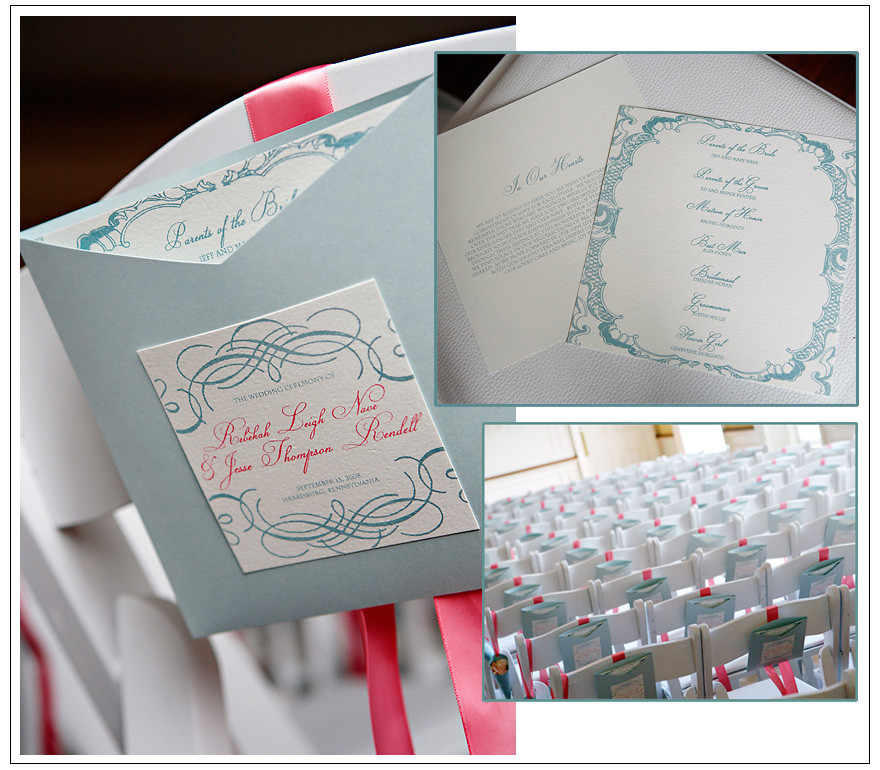 The ceremony programs hung from pink ribbons on the back of the white lawn chairs.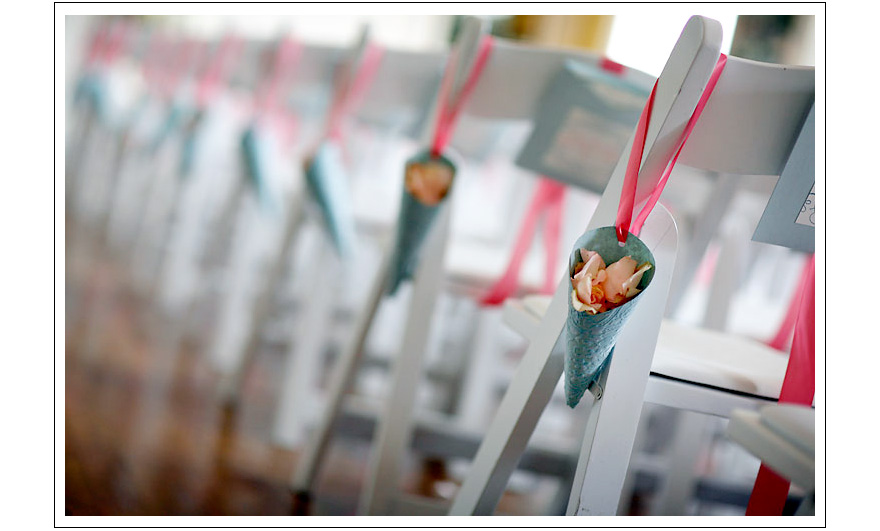 Rose petal holder cones hung from the aisle seats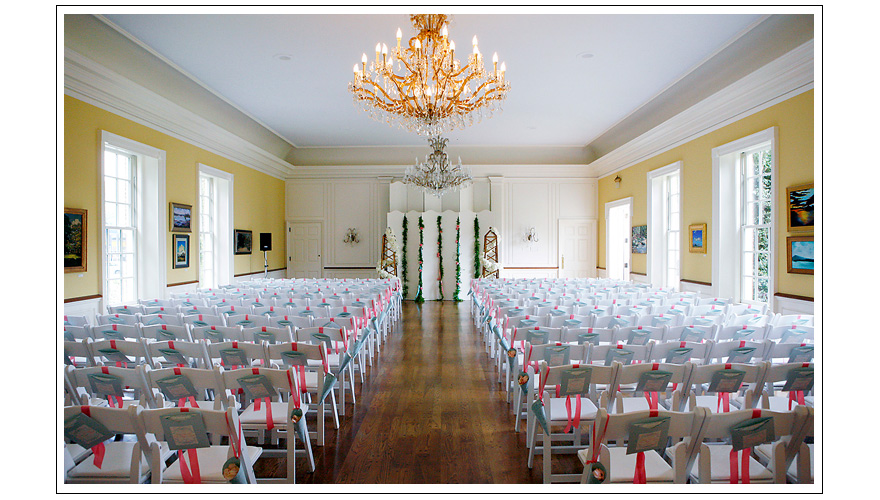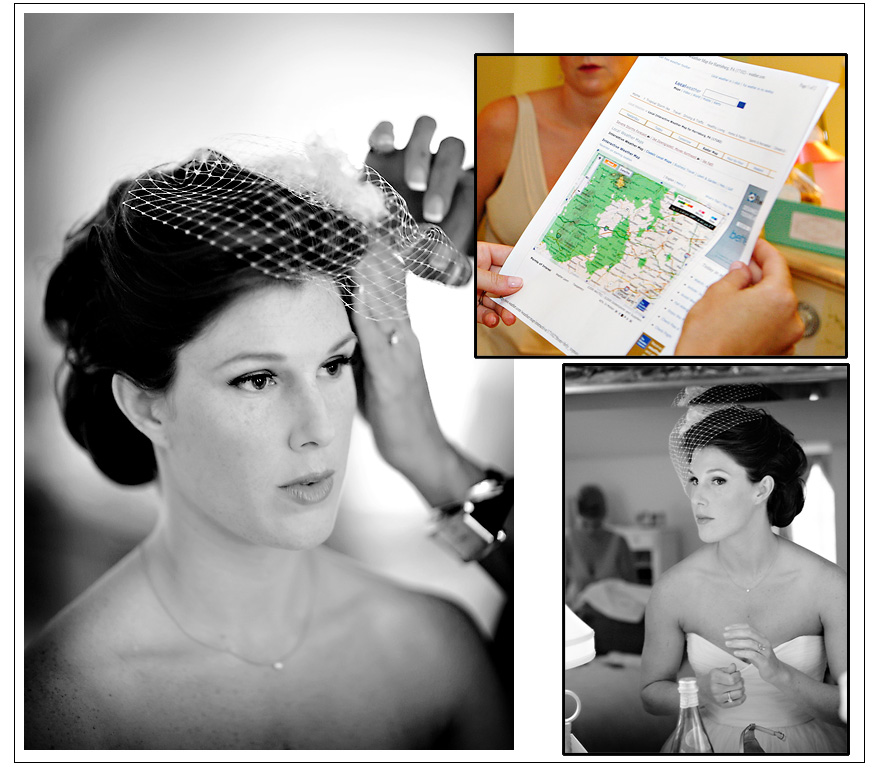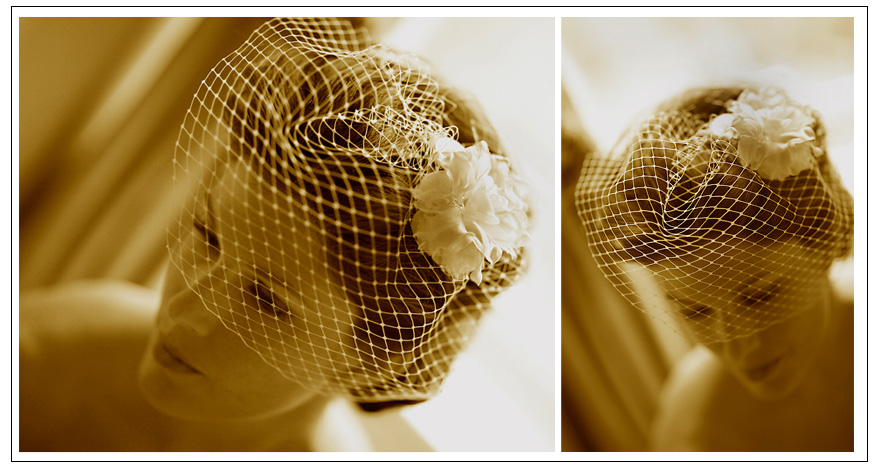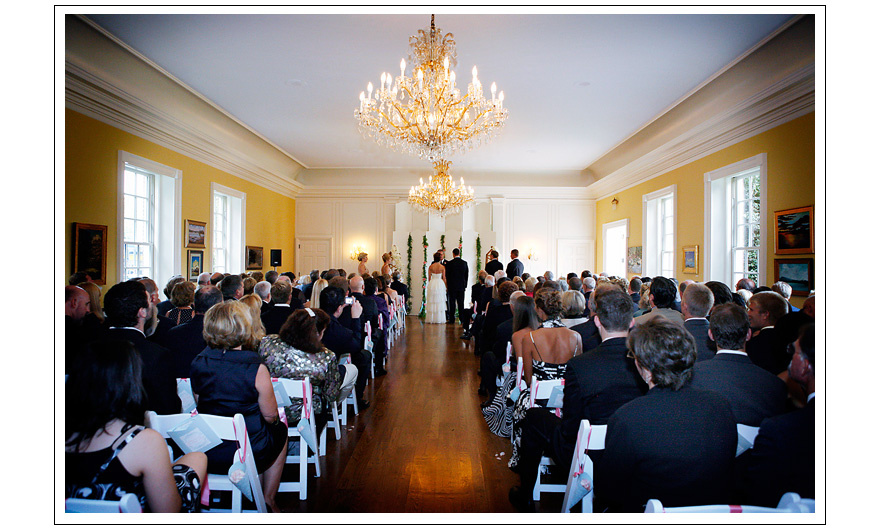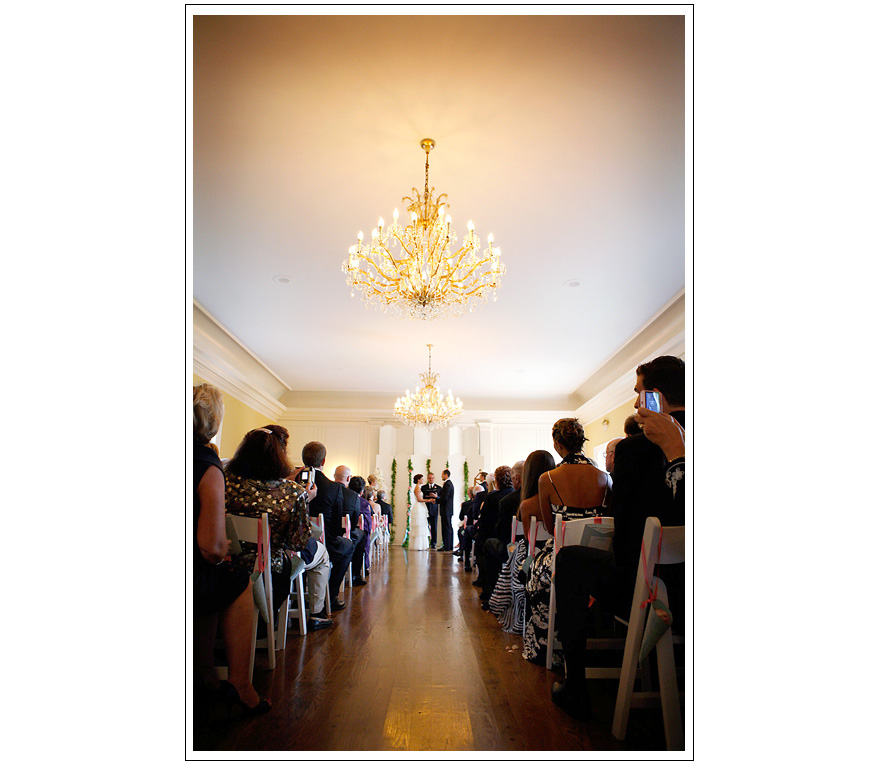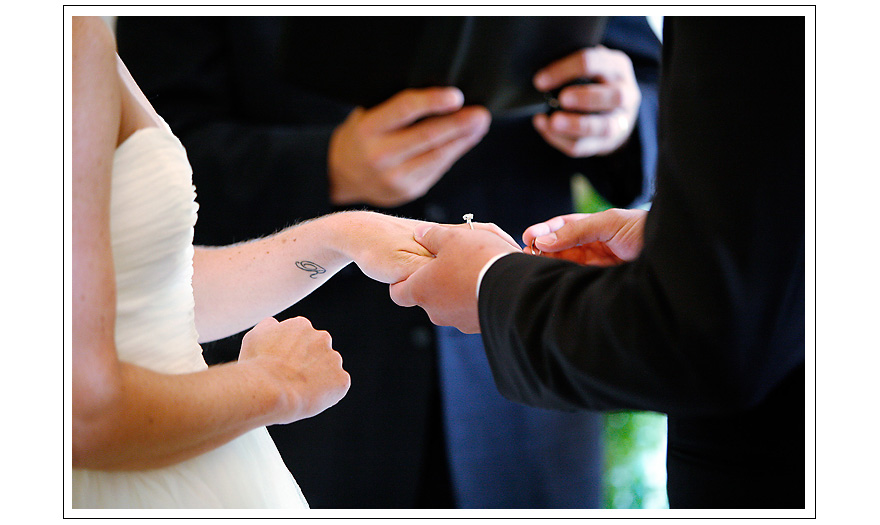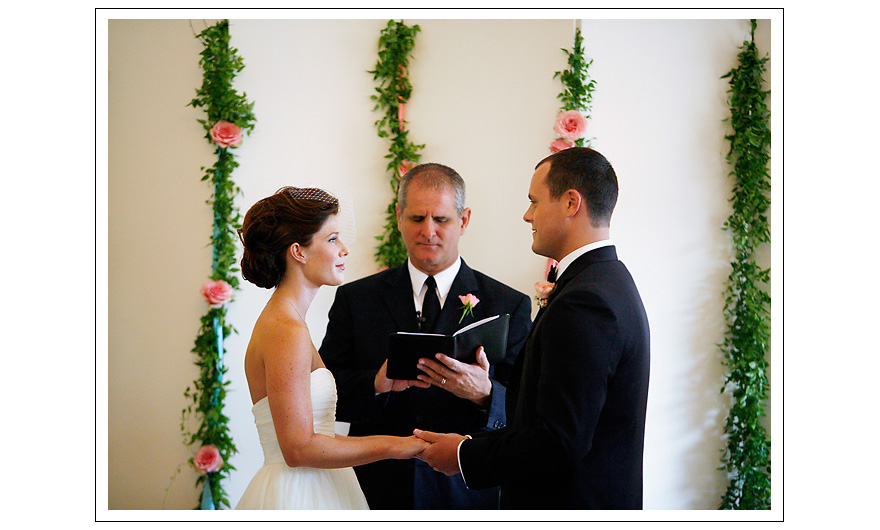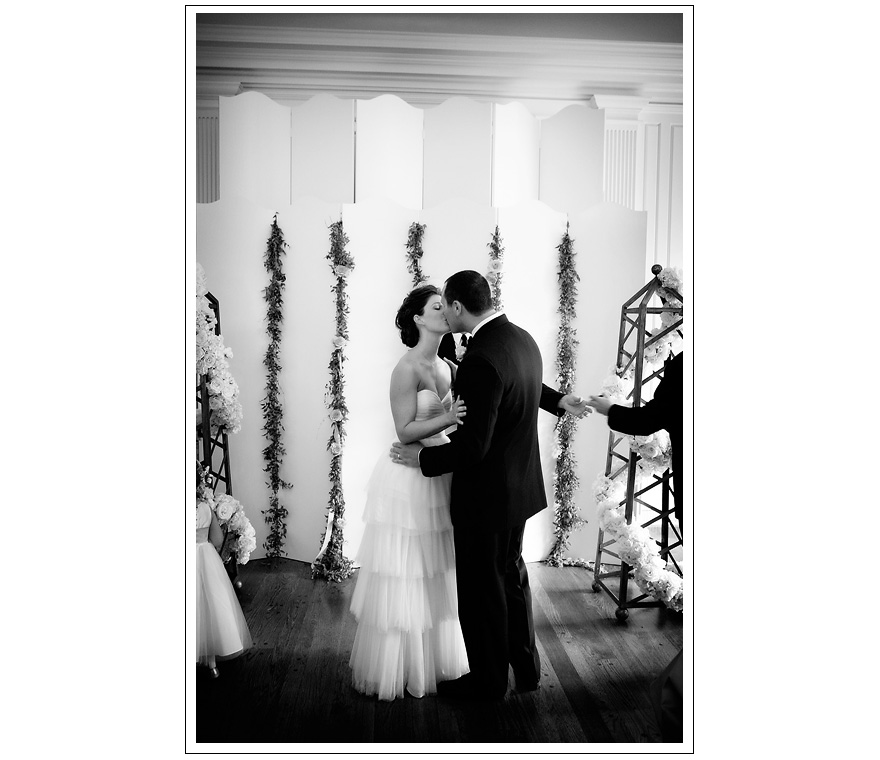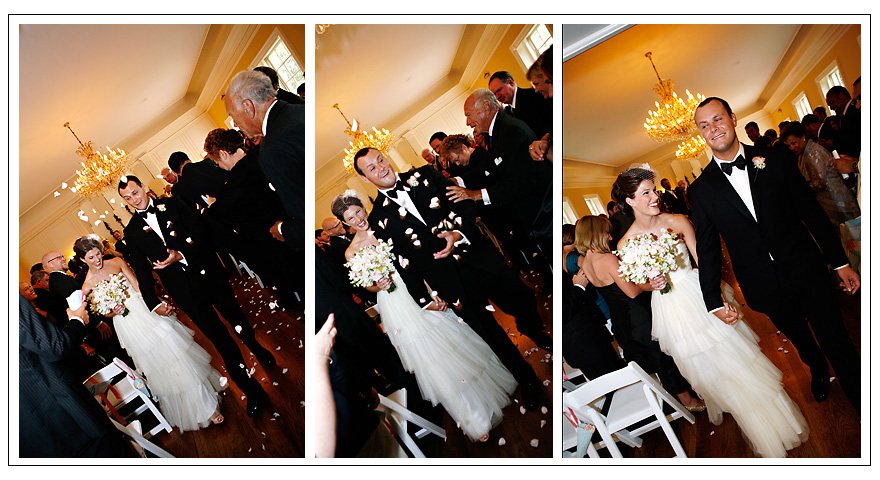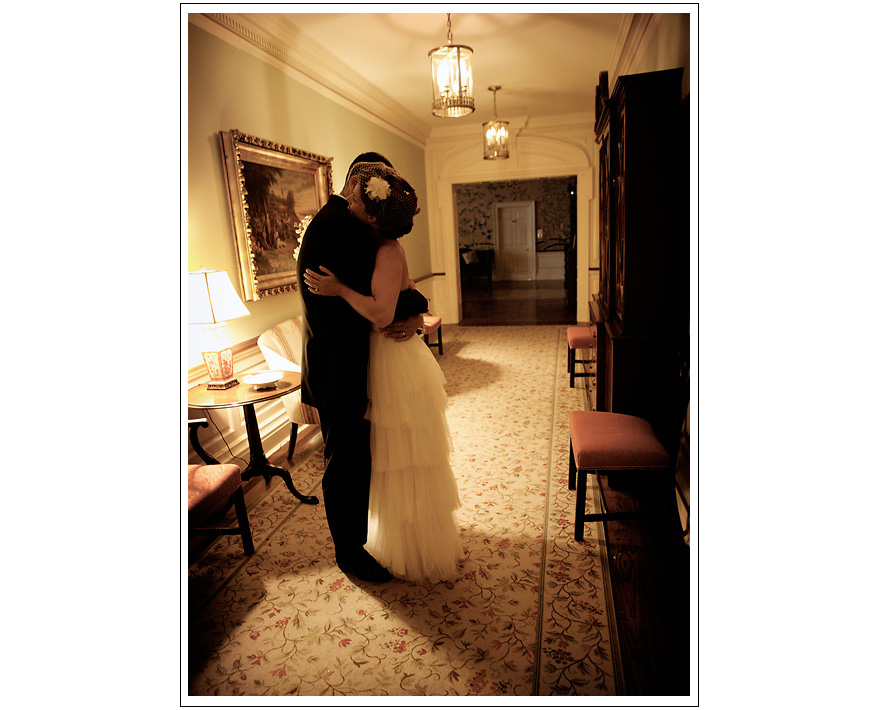 OOPS, I popped in the hallway where Beka and Jesse were having their first moment alone as man and wife!