And yet another Monique Lhuillier Gown, but with a twist… Roseann fell in love with her exquisite lace gown but she felt it was not quite lavish enough for her ceremony at the historic Saint Augustine's Church in Philadelphia. Her salesperson at The Bridal Garden had the perfect solution; an overskirt that made the gown so much more formal but could be easily removed for the evening's party. Brilliant! Roseann chose a pair of bronze Manolo Blahnik shoes in keeping with the warm tone theme of her day. Claudia Seyler was provided hair and makeup so you know she was going to look FAB and dresser, Cindi Deal from the Bridal Garden was there the entire day to make sure every stitch was in place. Stay tuned for part 2!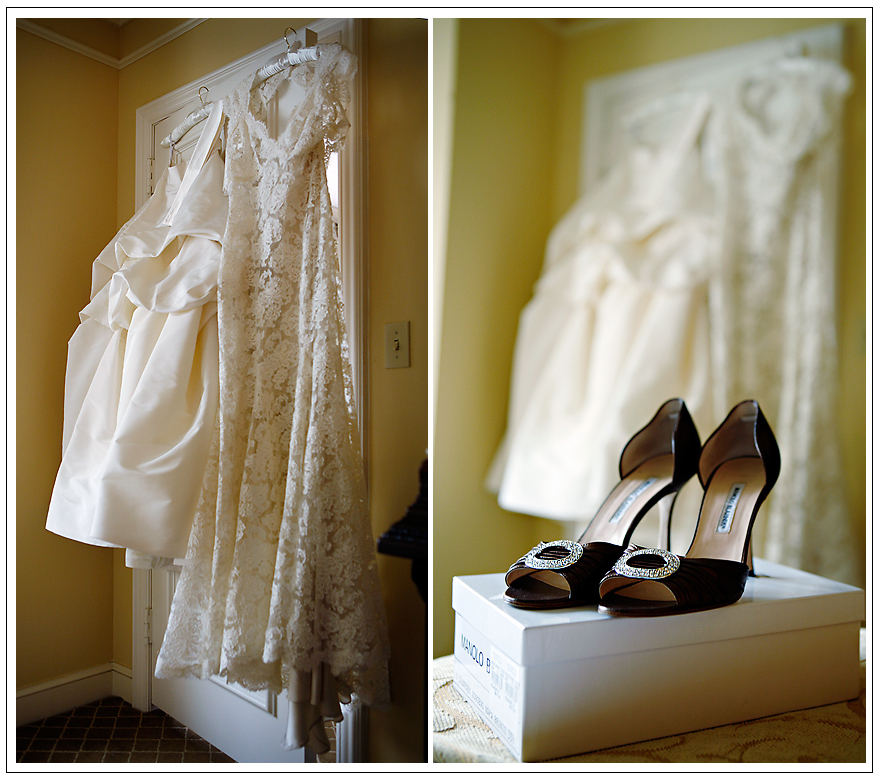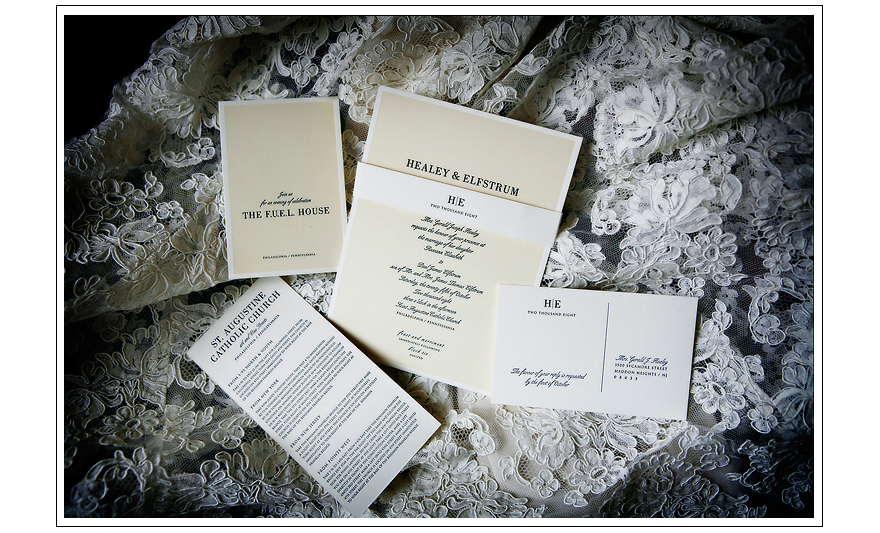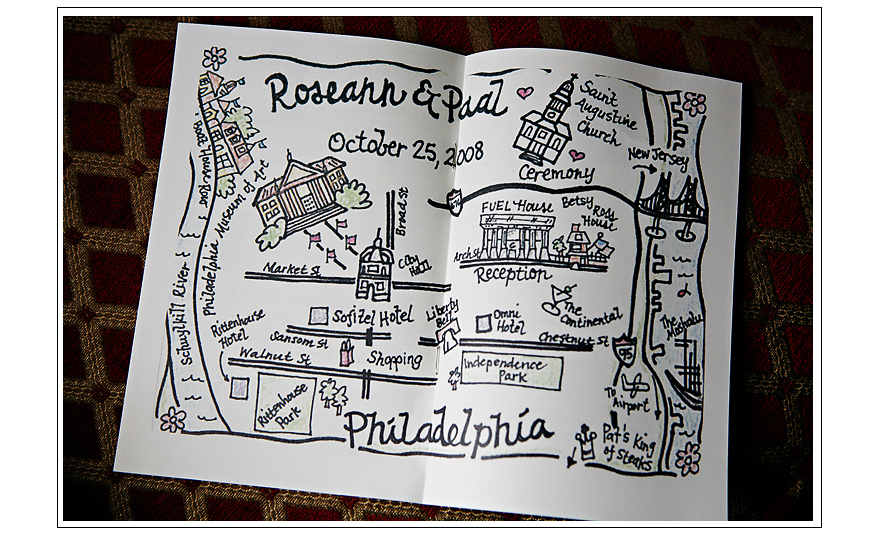 A map for all their out of town guests to find their way around "Center City"!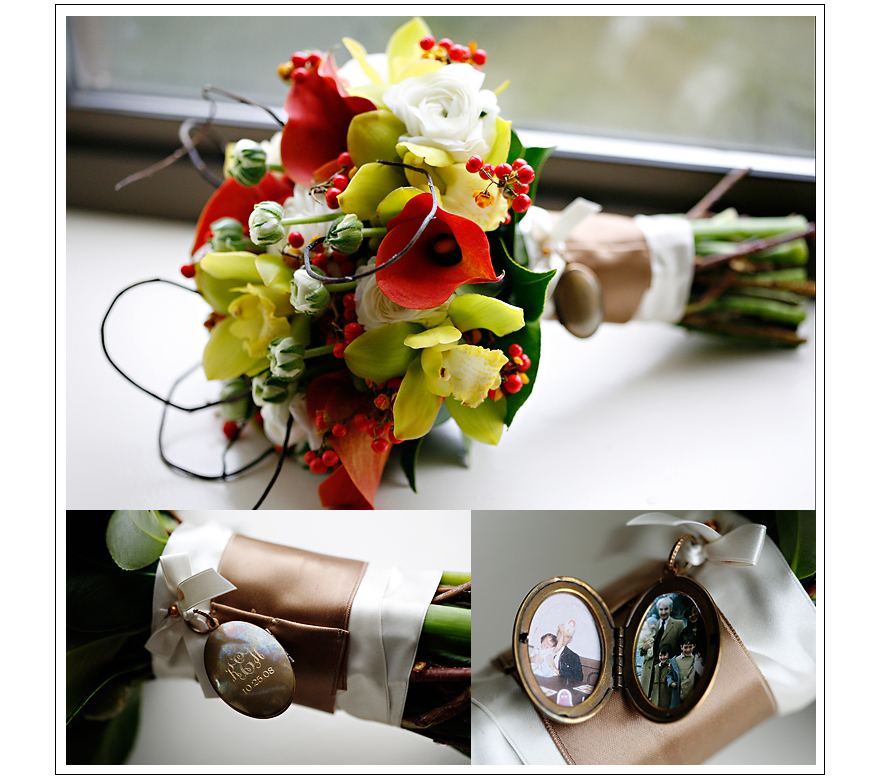 A very special locket for Roseann… images of her father, who was dearly missed on this special day! This beautiful bouquet was by Beautiful Blooms! More of their work to come….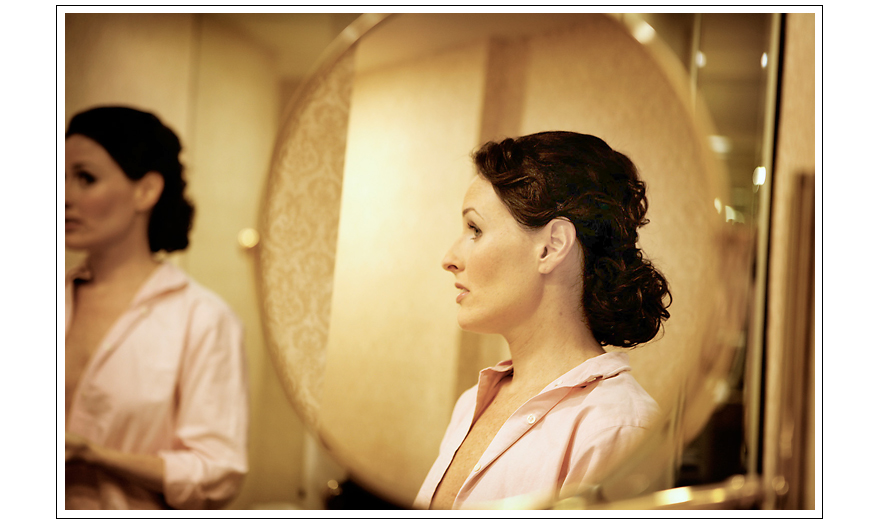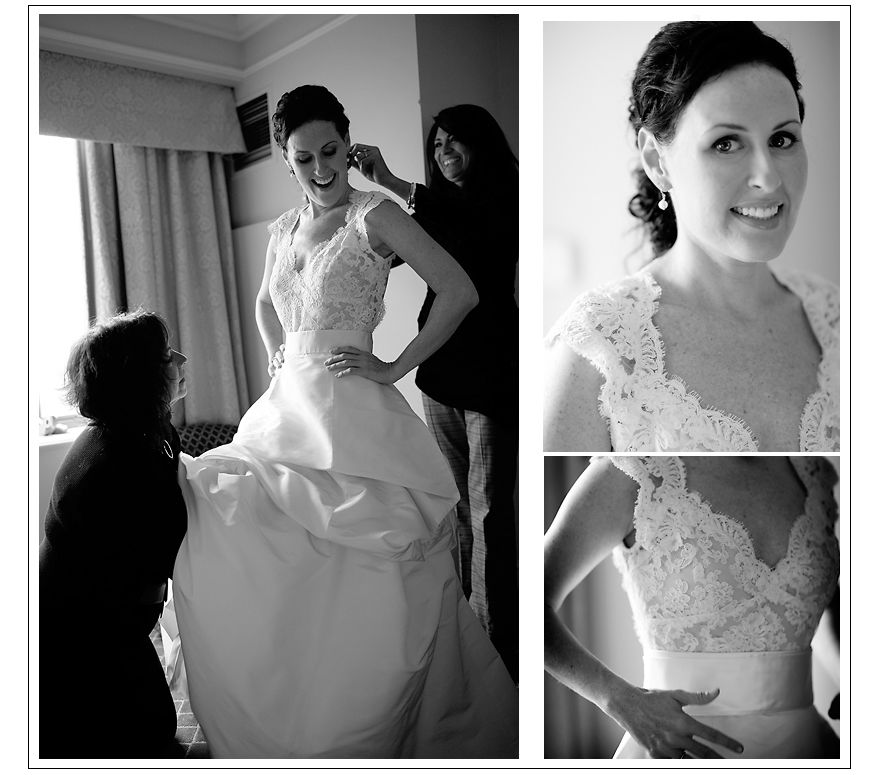 Roseann was being all fixed up from top to bottom….Claudia on top and Cindi on the bottom!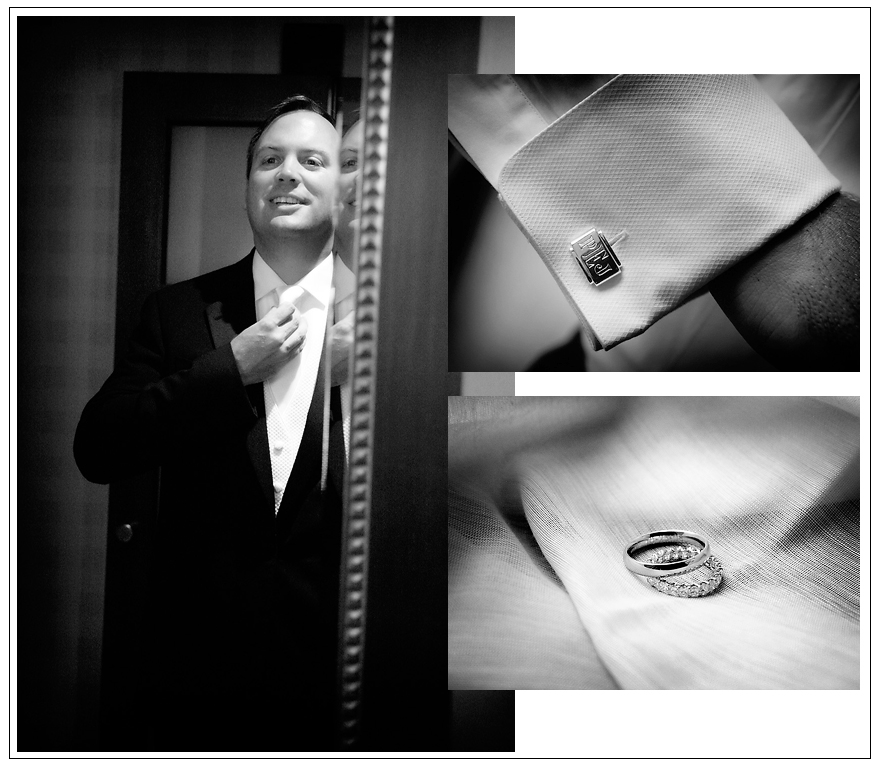 Paal prepares with cuff links from his bride.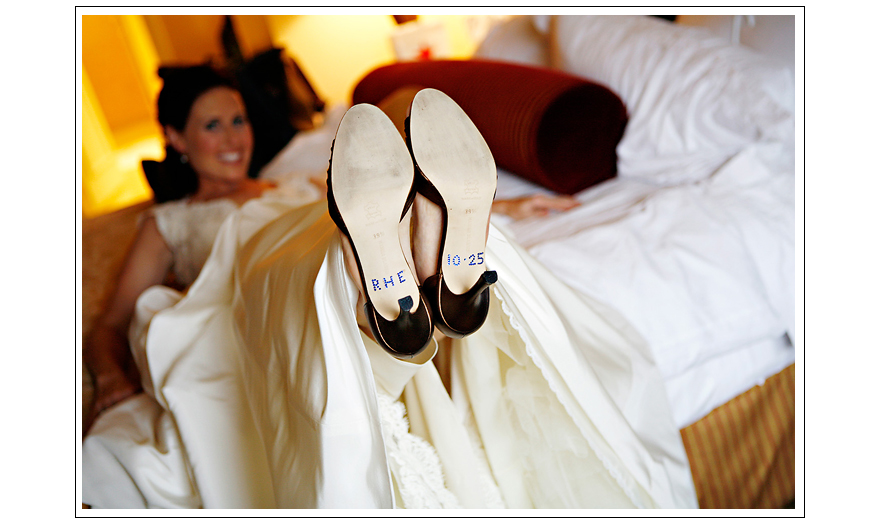 Something blue…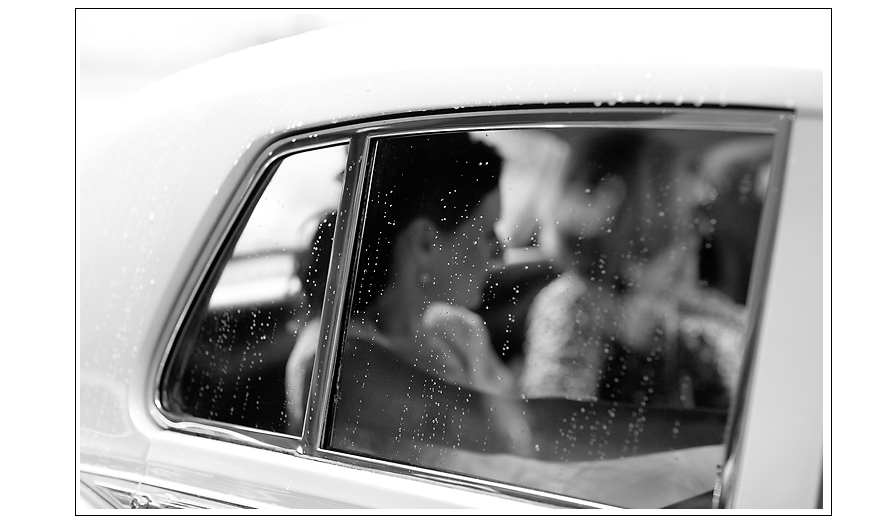 OK, so now you know….. this is going to be a wet one… and you will see just how pretty a wet one can be when planned right!