I actually got to be a guest at a wedding and was able to drink mojitos! What fun! My friend, wedding photographer Kathi Littwin married her long time love Gil in the town that they love, New York City this past Saturday! I was honored that she asked me to photograph their wedding portraits. Just like a wedding photographer she planned for 3 hours of pictures all around the city, but just like April, it RAINED!!!! With the wedding gods on her side the rain finally subsided around 45 minutes before her ceremony. We we able to get in 30 minutes of portraits on the way to their ceremony at the City Hall Restaurant in Tribeca. Congratulations Kathi and Gil and best wishes for a picture perfect life!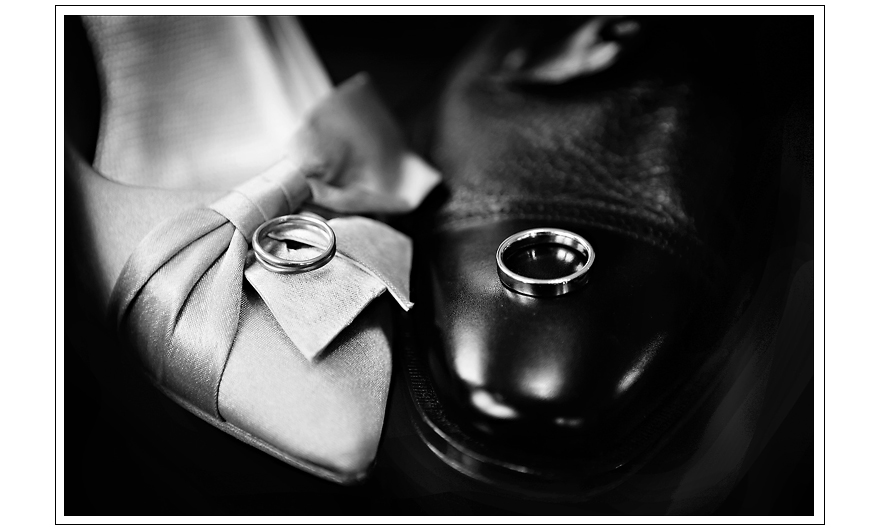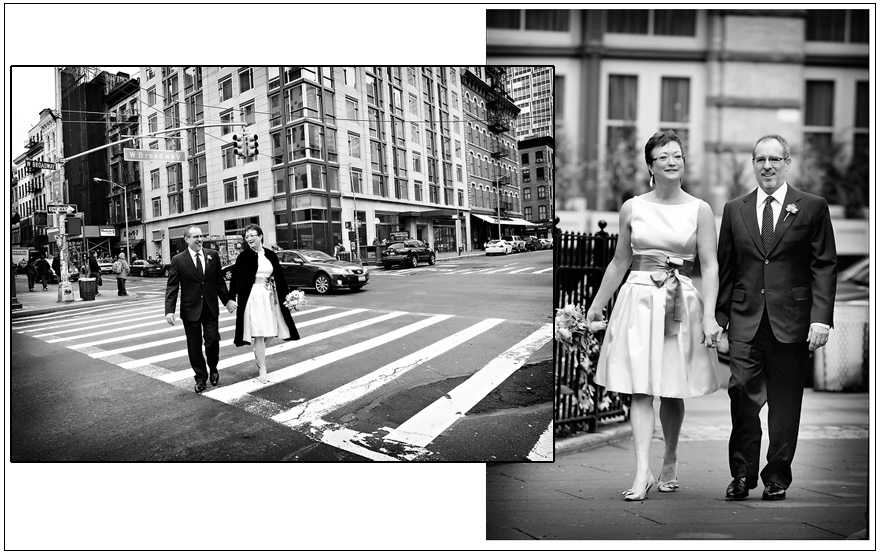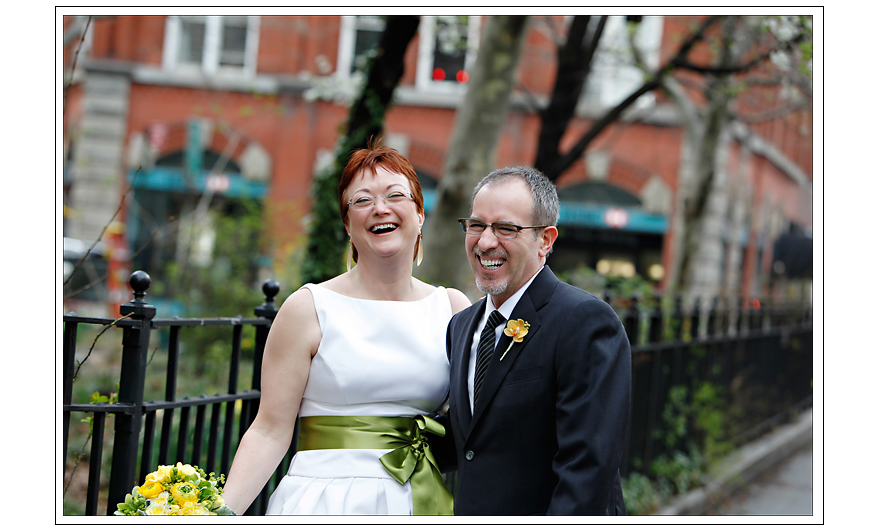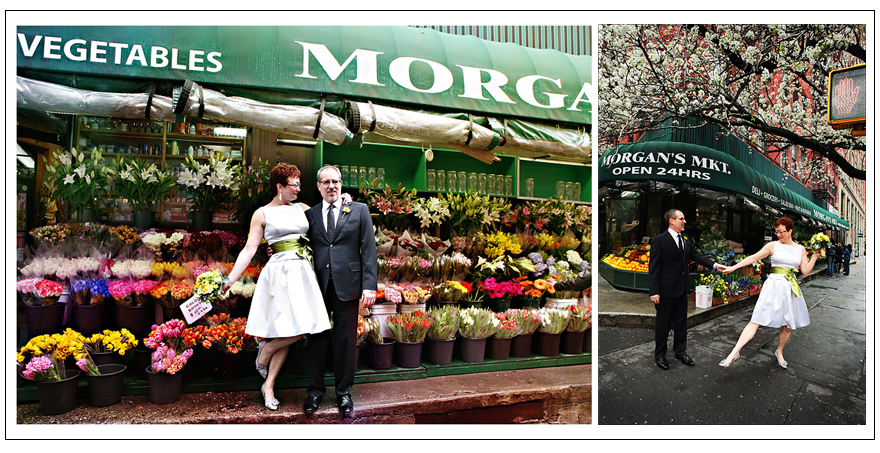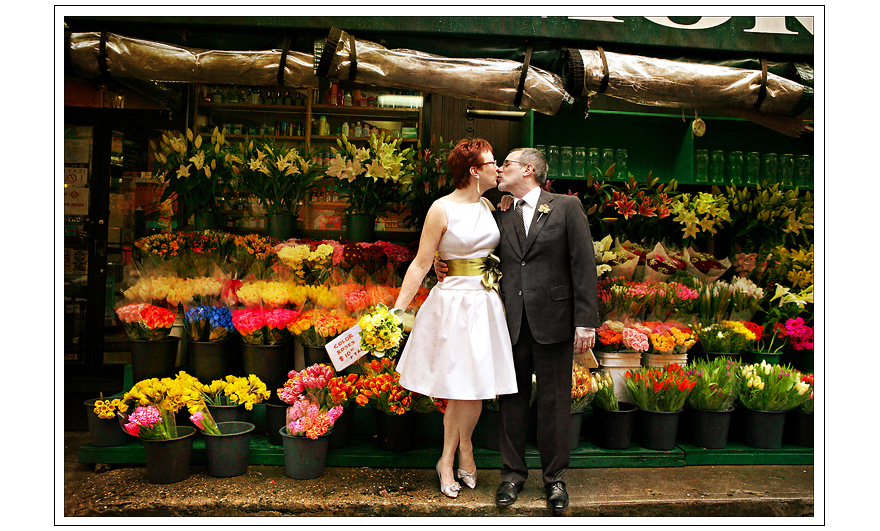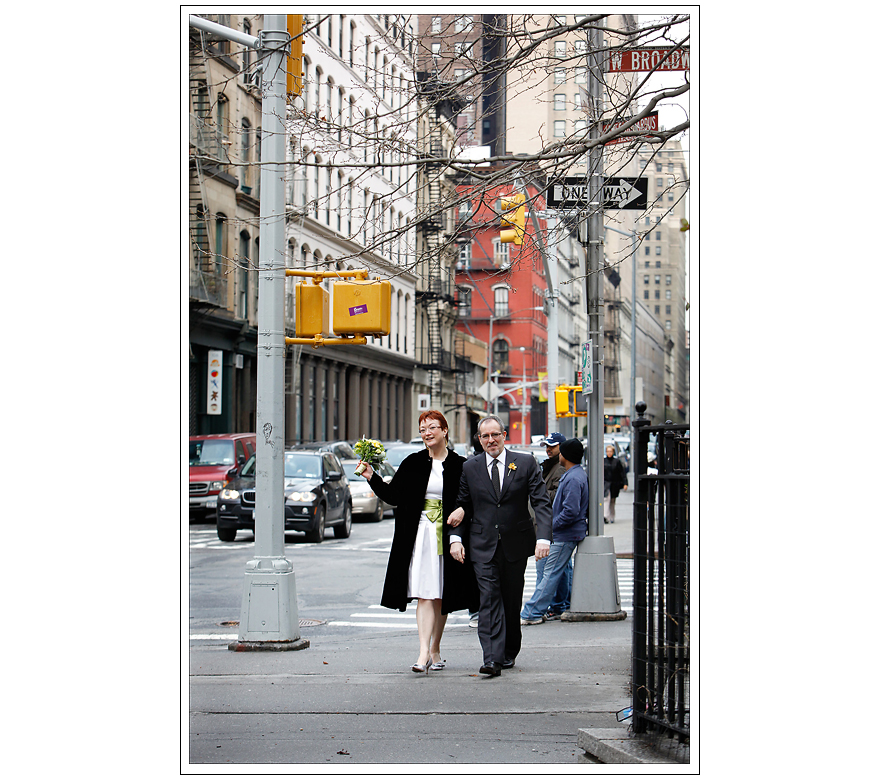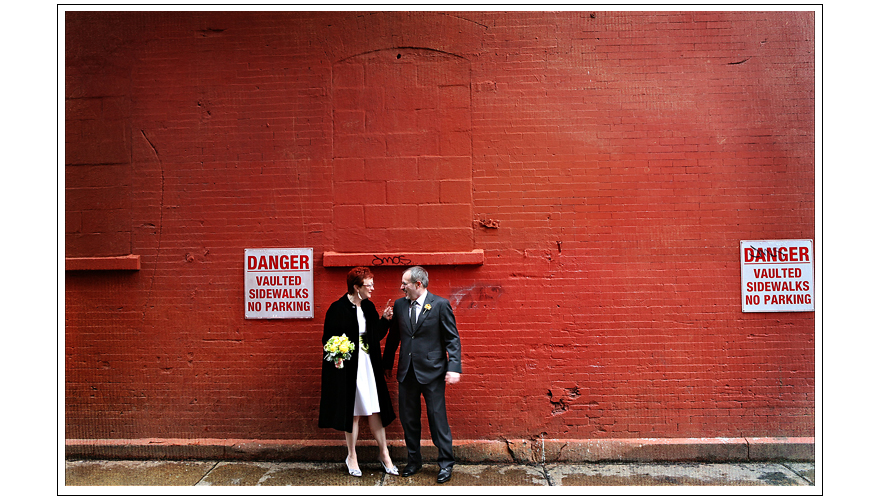 Kathi provides Gil with some last minute instructions for a perfect life! Yes dear!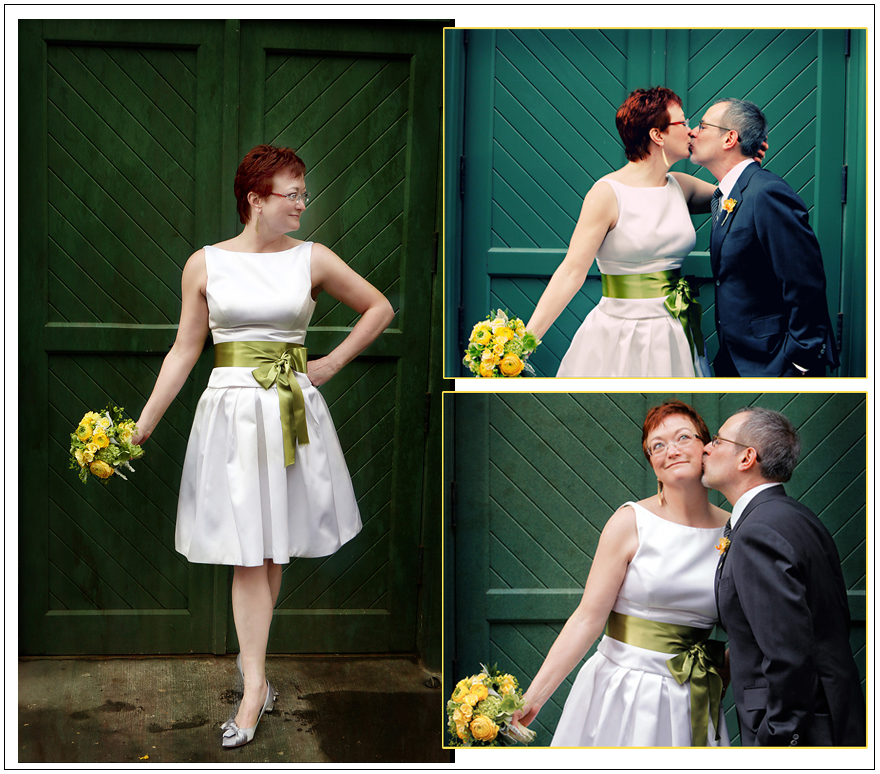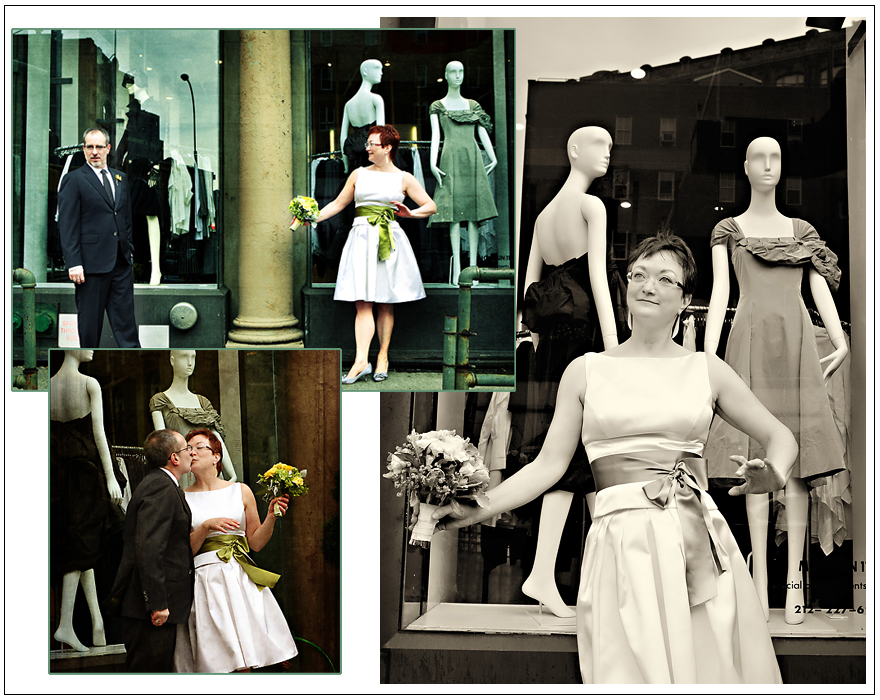 Kathi had this great idea to "strike a pose" in front of this storefront. Gil has obviously seen the movie Zoolander!! It was great fun!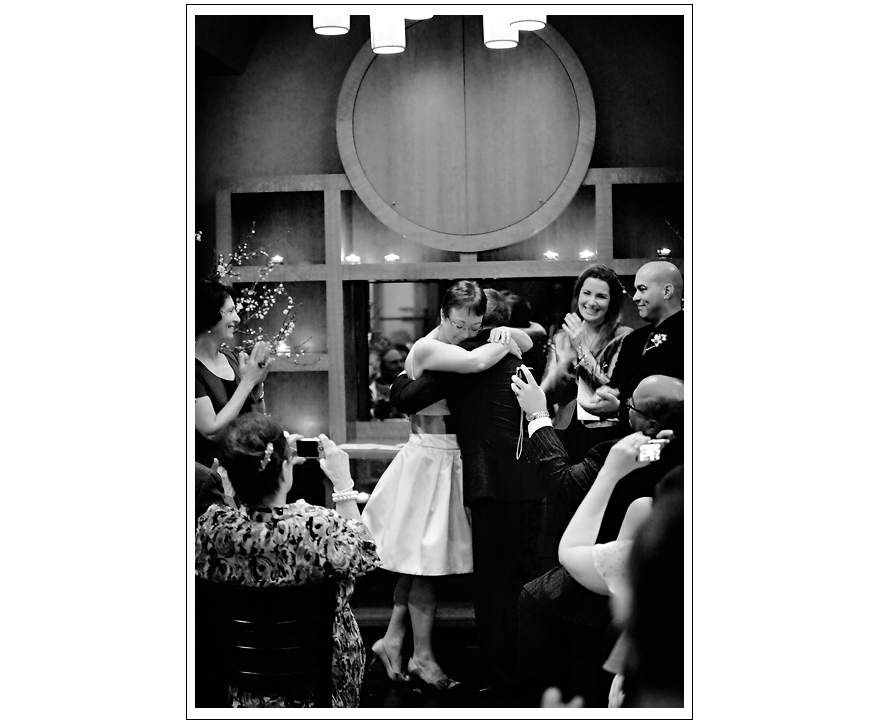 Now kiss the bride!