Well, I know allot of people are waiting to see more images from this wedding. Stephanie and Anthony flew in from their homeland of Australia earlier in the week. When they left the temperatures in Sydney were reaching the 100 degree mark. Little did they know what they were in for! It's not everyday that a couple chooses to get married in a blizzard, and this was no "average" blizzard. This was the second largest snow storm on record in Philadelphia with 23″! With weather reports getting worse and worse on Friday night I checked with Stephanie to see if we were still on. She and Anthony said "absolutely"! They were getting married on 12.19.09 no matter what. That said, I drove into Philadelphia on Friday night to assure I'd be in the city. Stephanie was preparing for her wedding at The Four Seasons Hotel in Philadelphia which is right across the street from The Cathedral Basilica of SS. Peter & Paul where their ceremony would take place. Even in the worst scenario she could walk across the street. The problem came in when the trolley company they hired to transport guests to their reception at Glen Foerd Mansion in northern Philadelphia had to cancel. I agree that trolleys might not be the safest form of transportation in a blizzard. Stephanie, a corporate event planner back in Australia went right into action trying to find solutions. Even her makeup and hairstylist Claudia Seyler got into the act trying to secure transportation. Now that's a makeup artist! They say "it takes a village" but for this wedding to come off so beautifully it took some of Philadelphia's most talented and devoted professionals and I'll be giving "shoutouts" to all of them in the next several posts!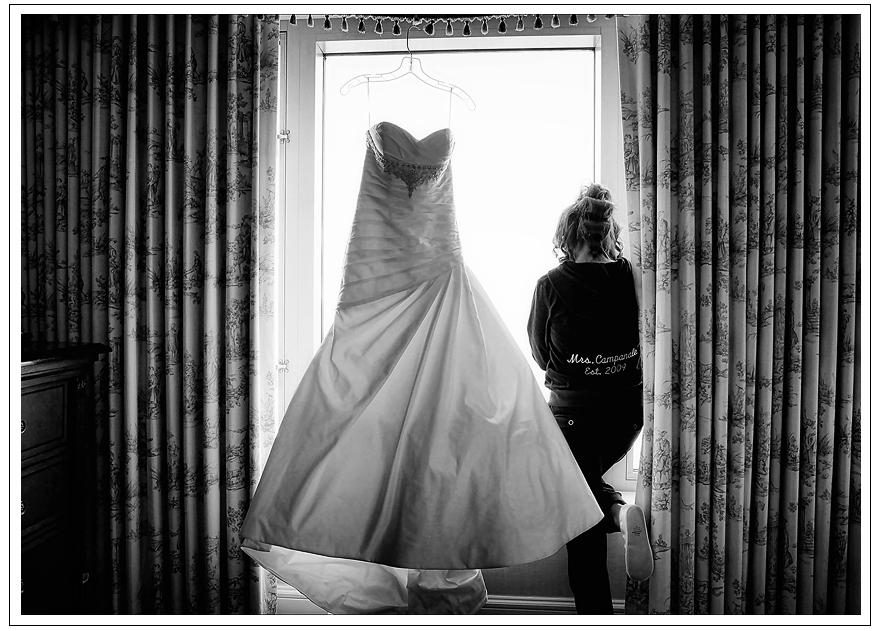 Stephanie was on the phone for hours trying to redesign her "blizzard" wedding.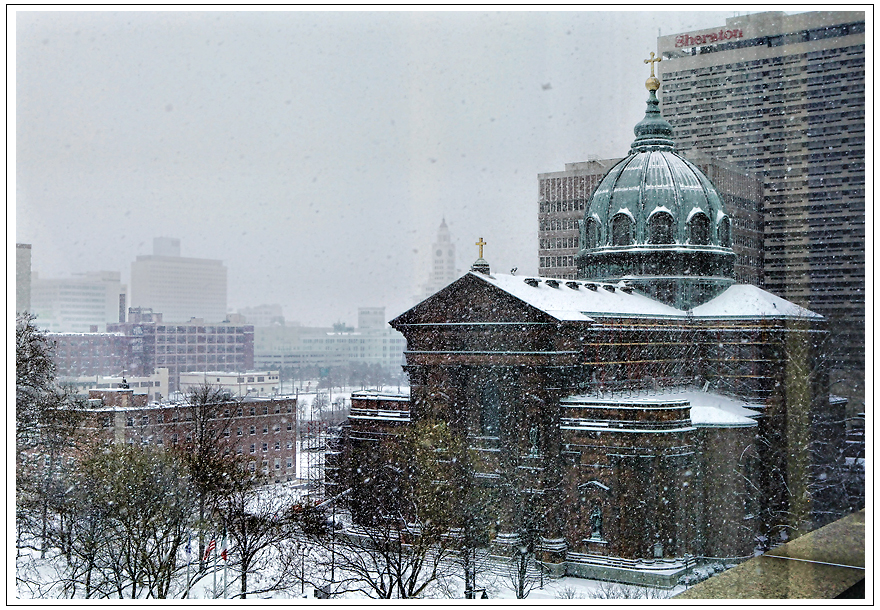 The Cathedral Basilica of SS. Peter & Paul where Stephanie and Anthony were to be wed from the window of Stephanie's room at the Four Seasons.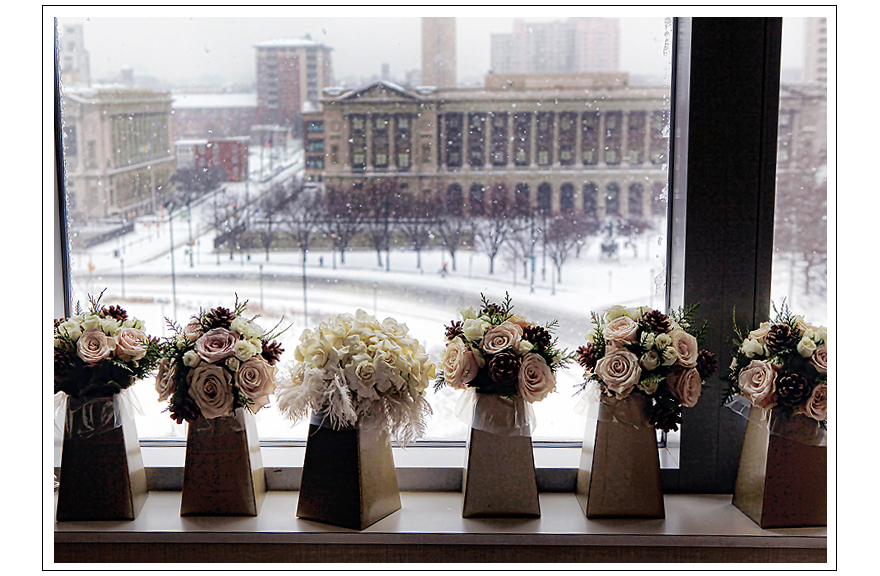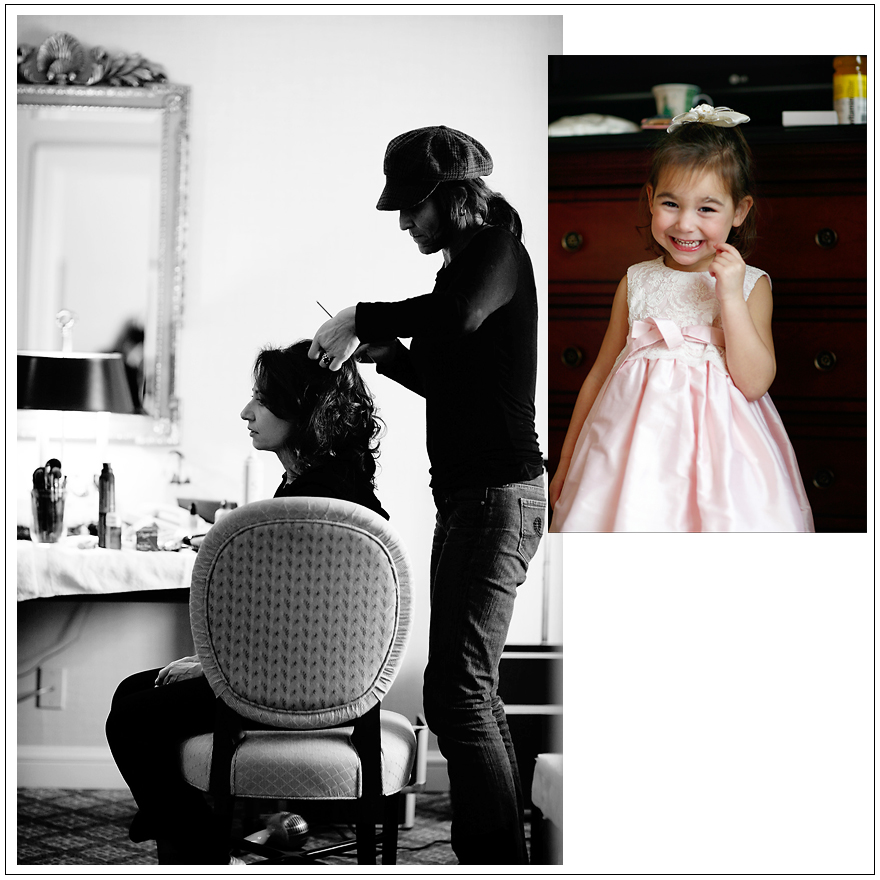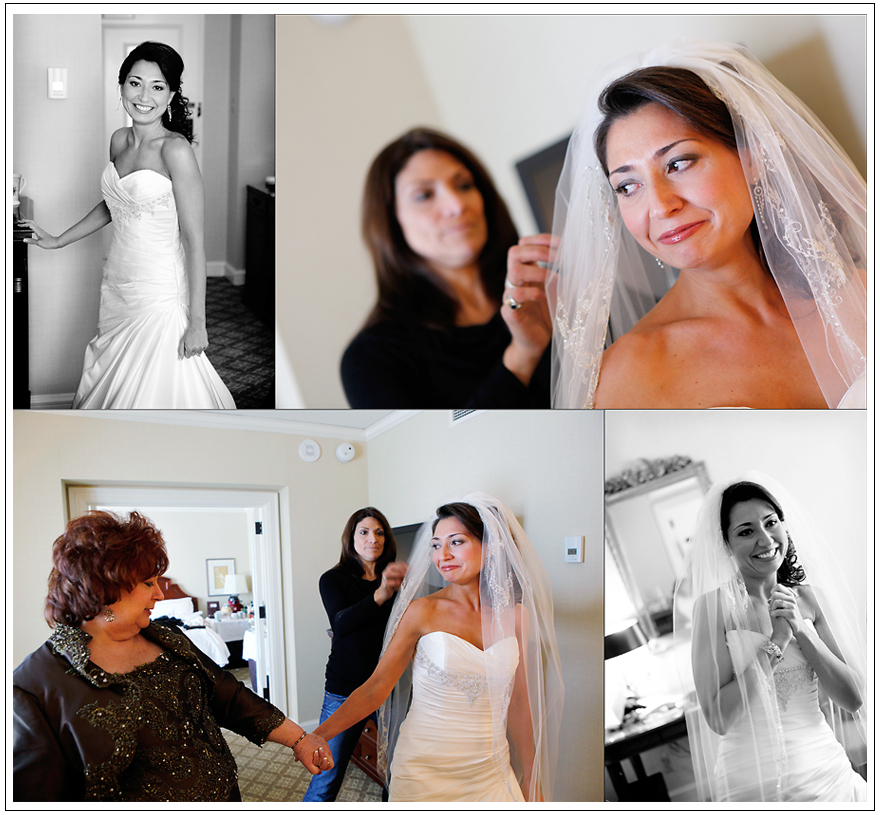 Stephanies spirits seem to lift as final preparations were made.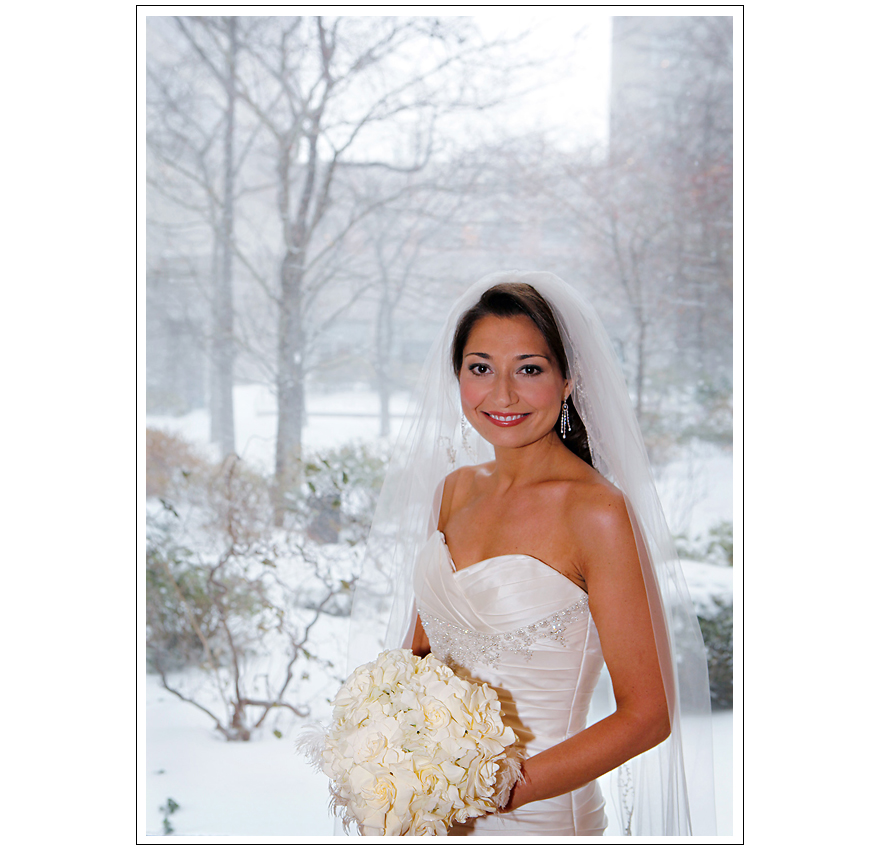 Stephanie requested this portrait from the cozy lobby of The Four Seasons Hotel just prior to her departure for her ceremony. .