The couple spent the majority of the morning trying to plan a reception. They knew they could not get their guests to the Glenn Foerd Mansion but Anthony assured Stephanie that they would be getting married that day not matter what. Stephanie was in the Four Seasons Hotel which is right across the street from the Cathedral Basilica of SS. Peter and Paul but their guests were dispersed in hotels throughout the city. The couple were not sure anyone would be there for their ceremony. A special "shout out" goes out to Philadelphia Mayor Michael Nutter, the Philadelphia streets department and wonderful taxi drivers of Philadelphia who ferried their guests 2 by 2 to the Cathedral!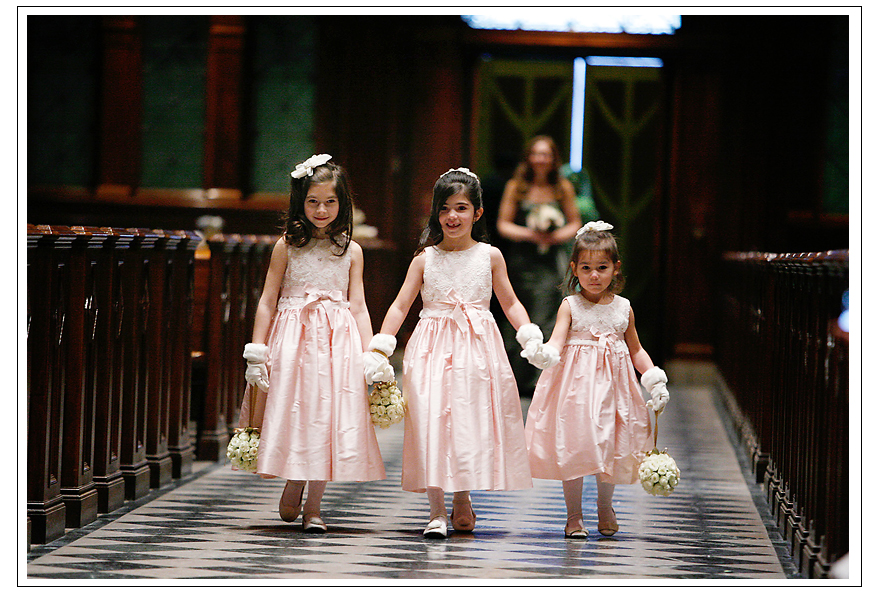 I adored these flower girl dresses by Us Angels. Combined with the flower balls by Beautiful Blooms they were just too cute!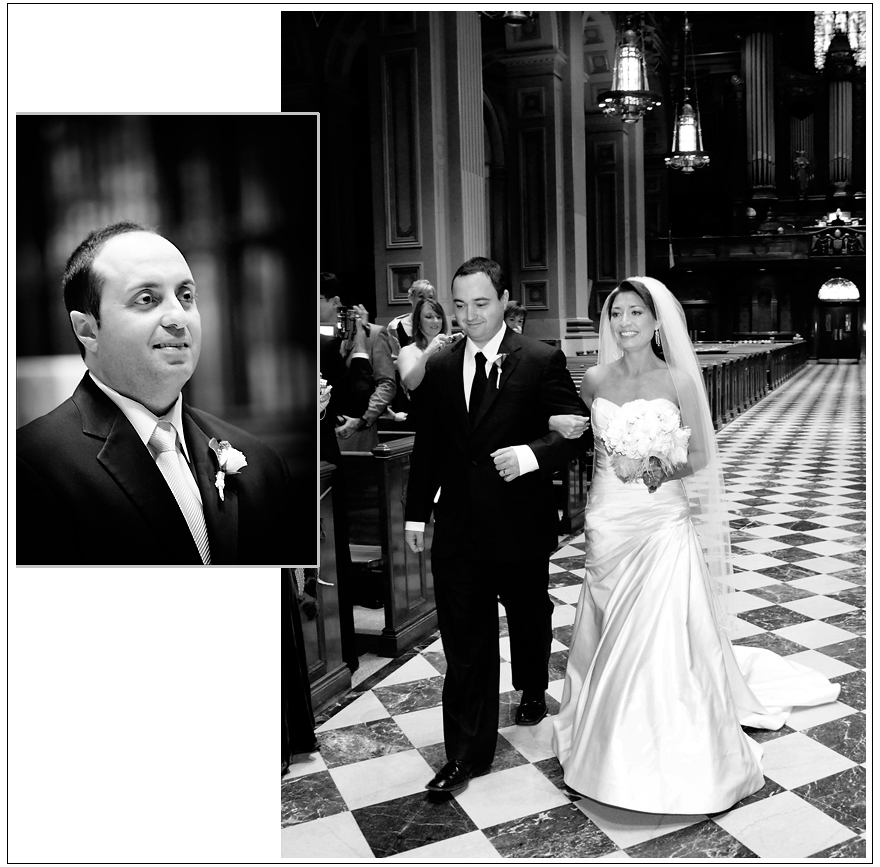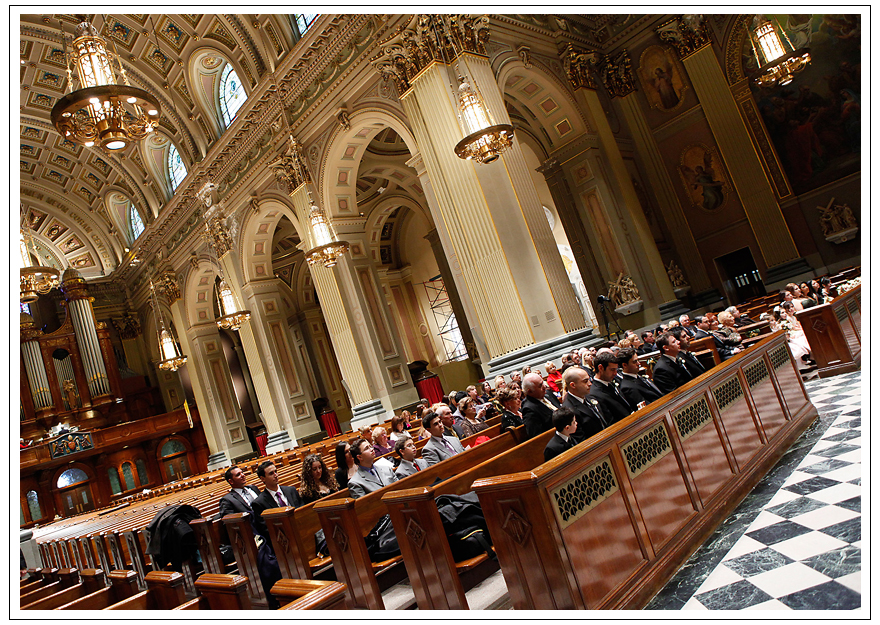 Only about 30 of their guests were not able to make it to their wedding. I was happily surprised by the crowd!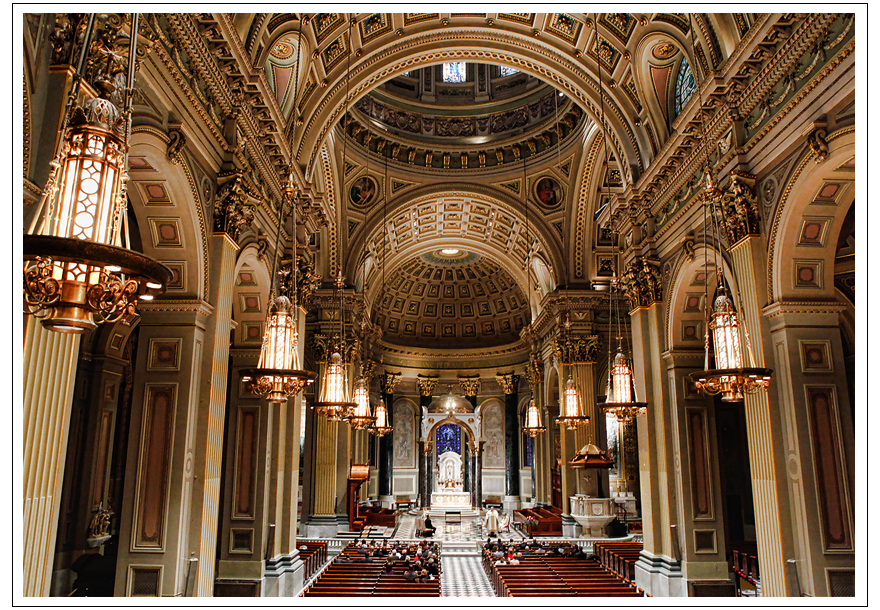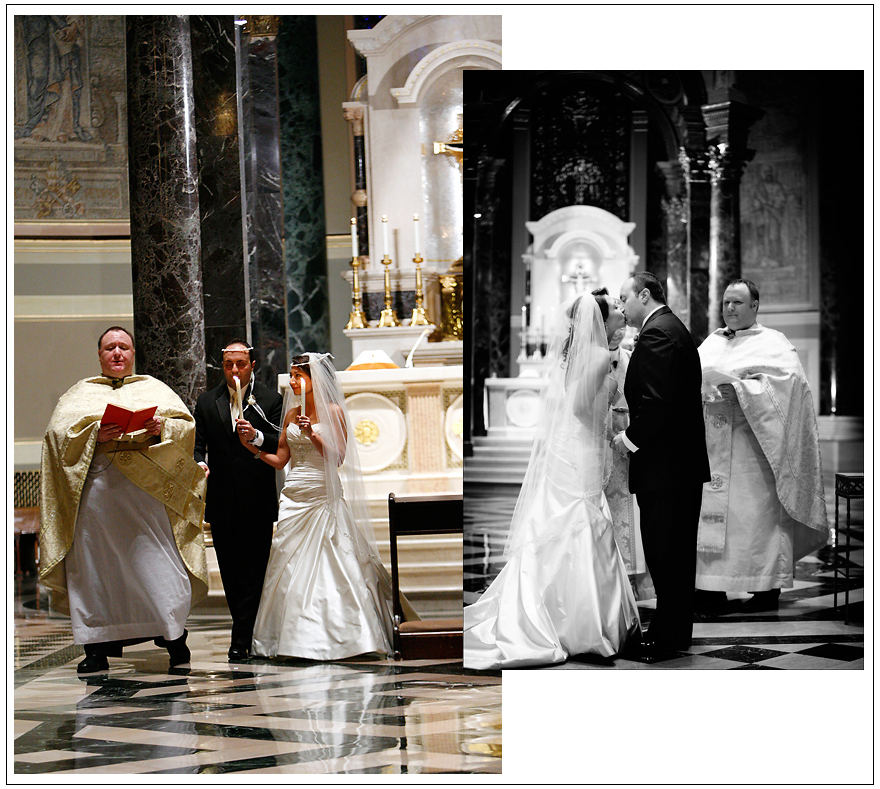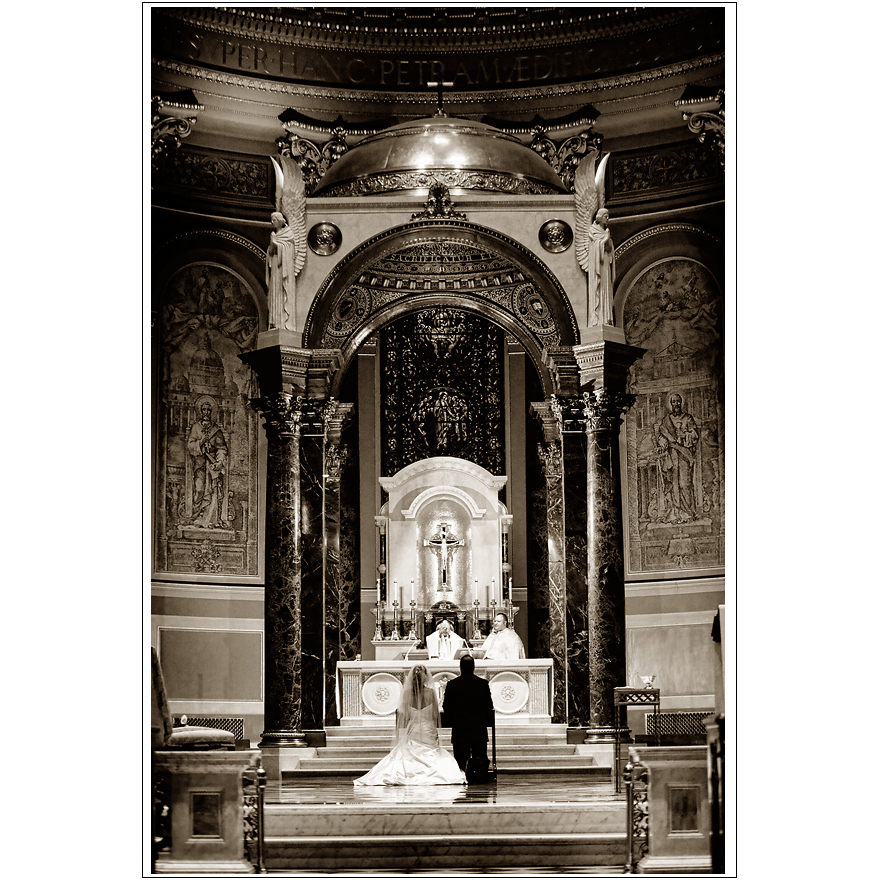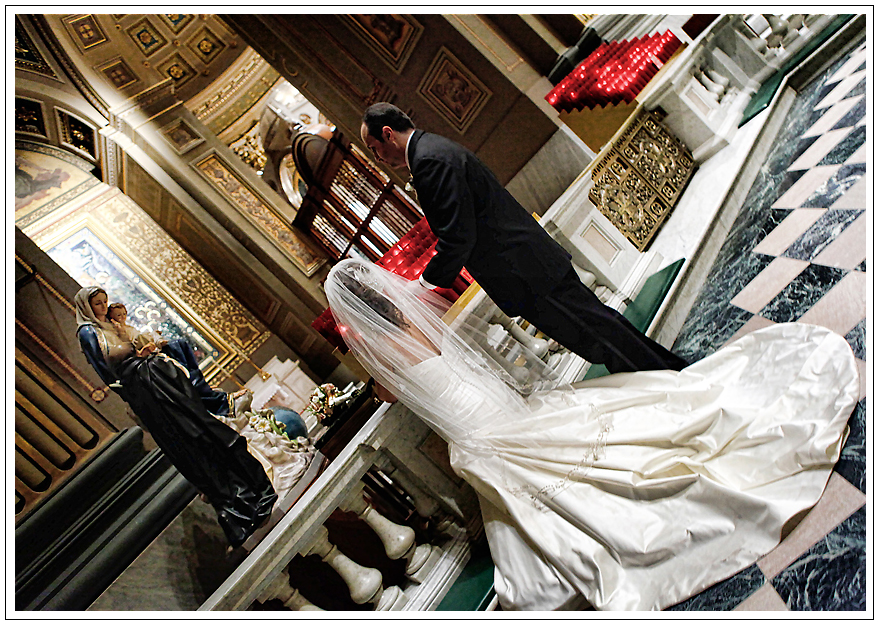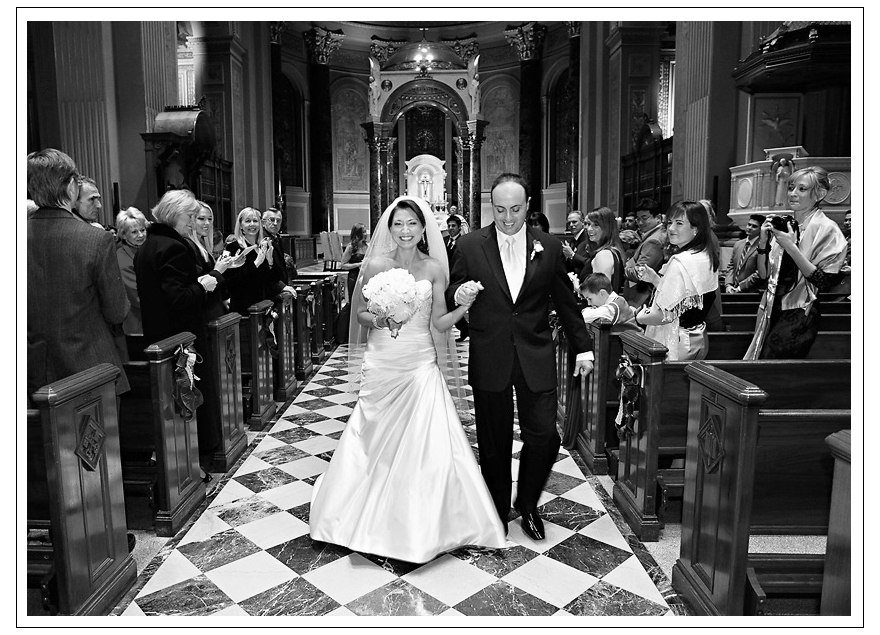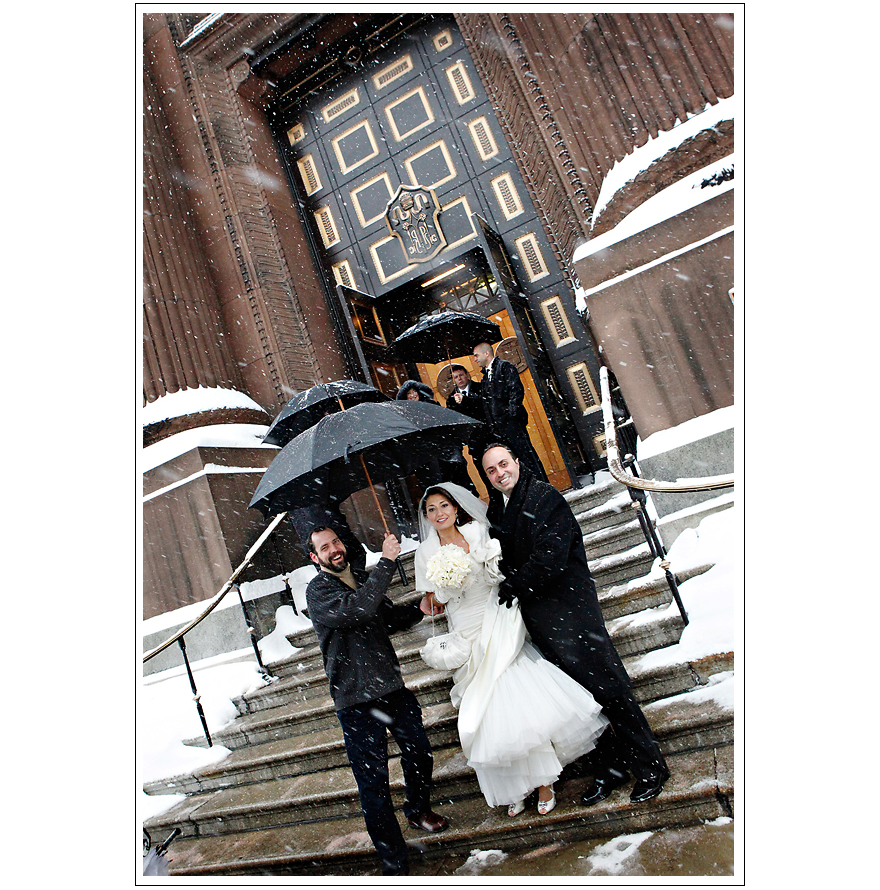 No, the snow didn't stop after their ceremony but the couple said they were game for some outdoor portraits. Yeah! Even in Stephanies beautiful Priscilla of Boston gown!