Imagine my delight when Stephanie asked to take some outdoor portraits around the city of Philadelphia right in the middle of a blizzard. I really thought that she would forgo the outdoor portraits given the heavy snow, winds and her beautiful Priscilla of Boston gown! Unfortunately Stephanies bridesmaid brought the brides boots along with the bridal party so all Steph had to wear in the snow were her open toe Wittner bridal shoes from Australia. Not the best for walking in the snow. Though it limited where we could go I do admit that Stephanie was a trooper. So much so that their "blizzard" pictures were so amazing it landed them on the cover of the Philadelphia Daily News. The couple were able to negotiate having their wedding reception at the Ritz-Carlton Philadelphia. We took some cozy and warm portraits inside the lobby of the Ritz-Carlton prior to joining their guests in the cocktail hour!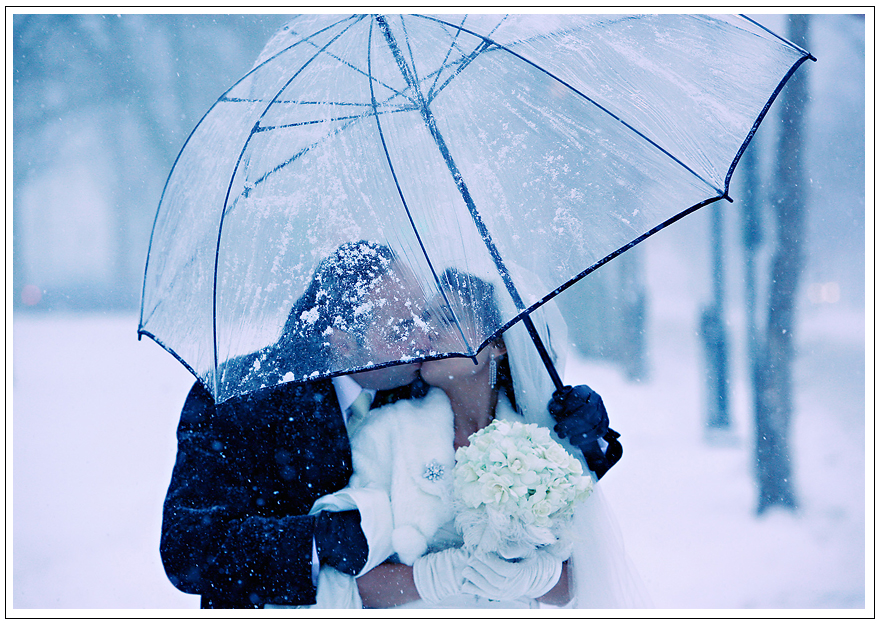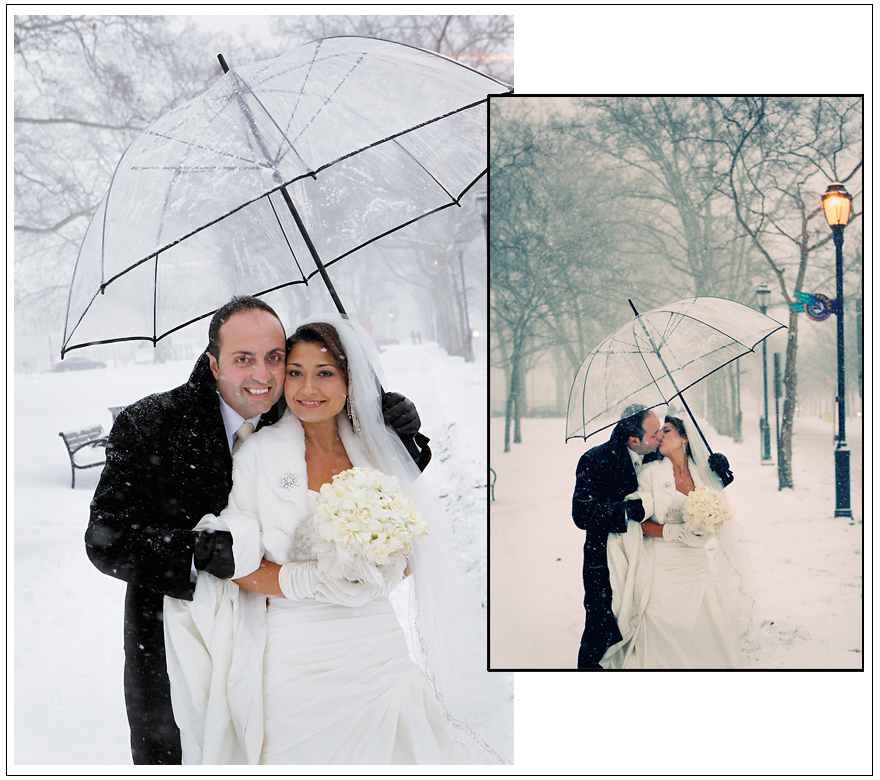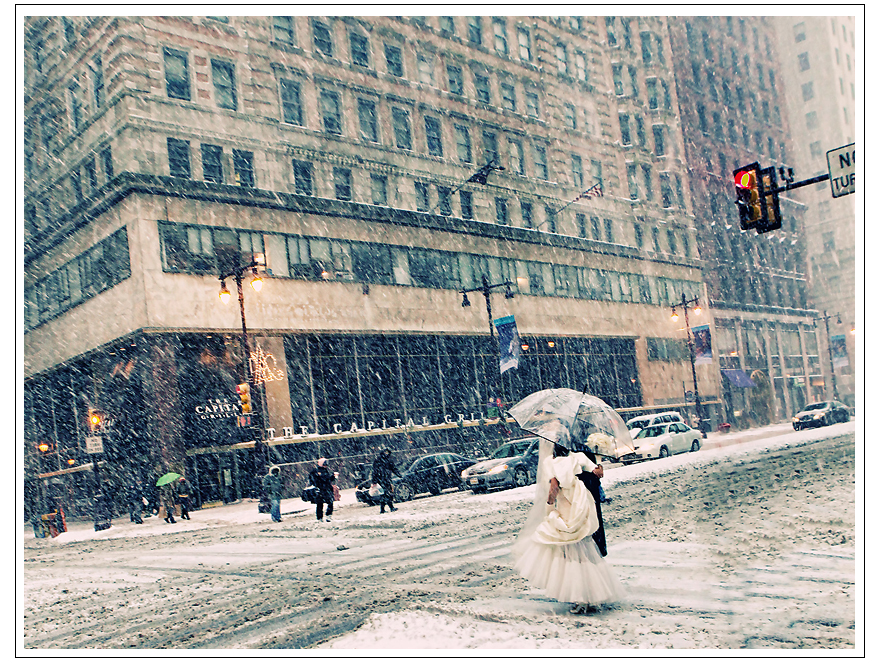 Check out Stephanie walking across Broad Street in the blizzard with open toe shoes so she could have her iconic City Hall portrait. Bravo!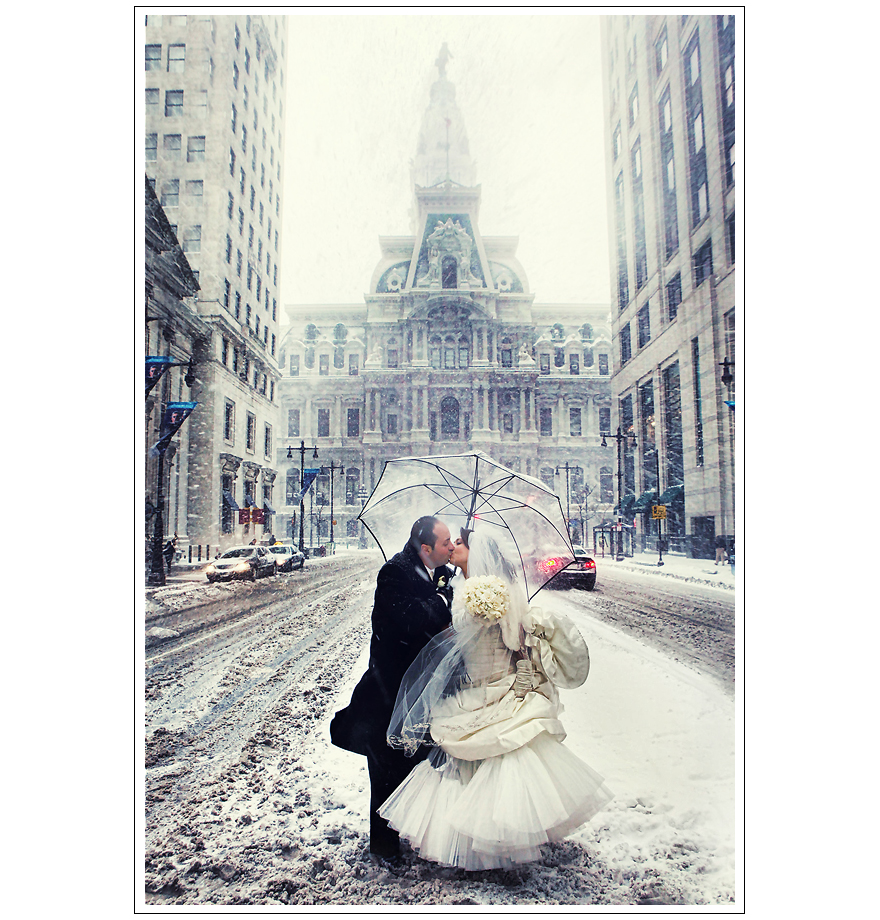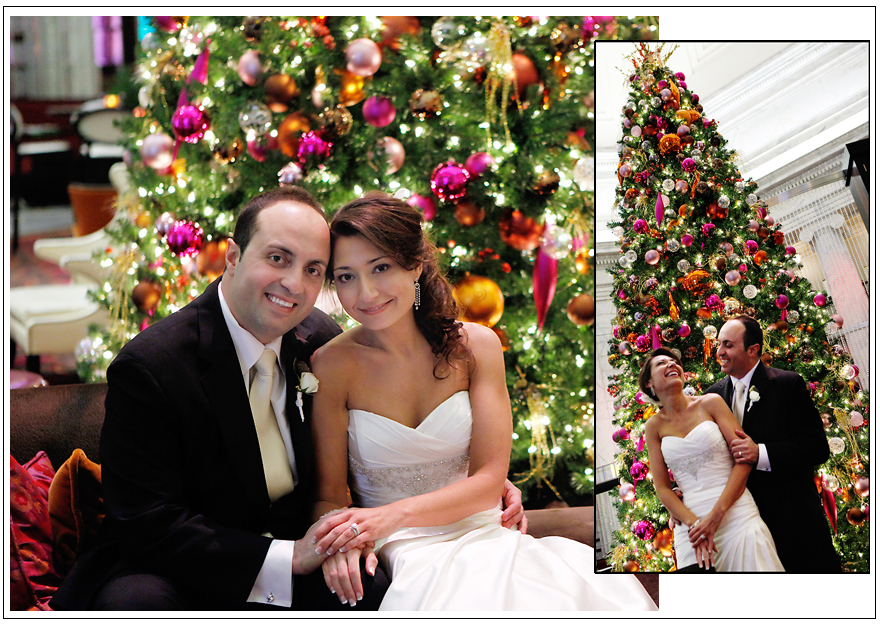 The beautiful christmas tree at The Ritz-Carlton made for some festive Christmas wedding images!